We'll Meet Your Standards
When No One Else Can
Throughout our years of professional experience, we've renovated quite a few bathrooms. In many cases, the customer reached out to us because no one else was able to meet their standards for fair pricing, quality work, and overall professionalism.
For example, one of our customers contacted us after he'd received excessive bids from two other Kansas City bathroom remodelers. We provided our customary in-home design consultation, and delivered a proposal with a larger scope, better rate, and a longer warranty than the competitors.
Once we fully understood the customer's vision for his bathroom, we got to work right away with meticulous attention to detail.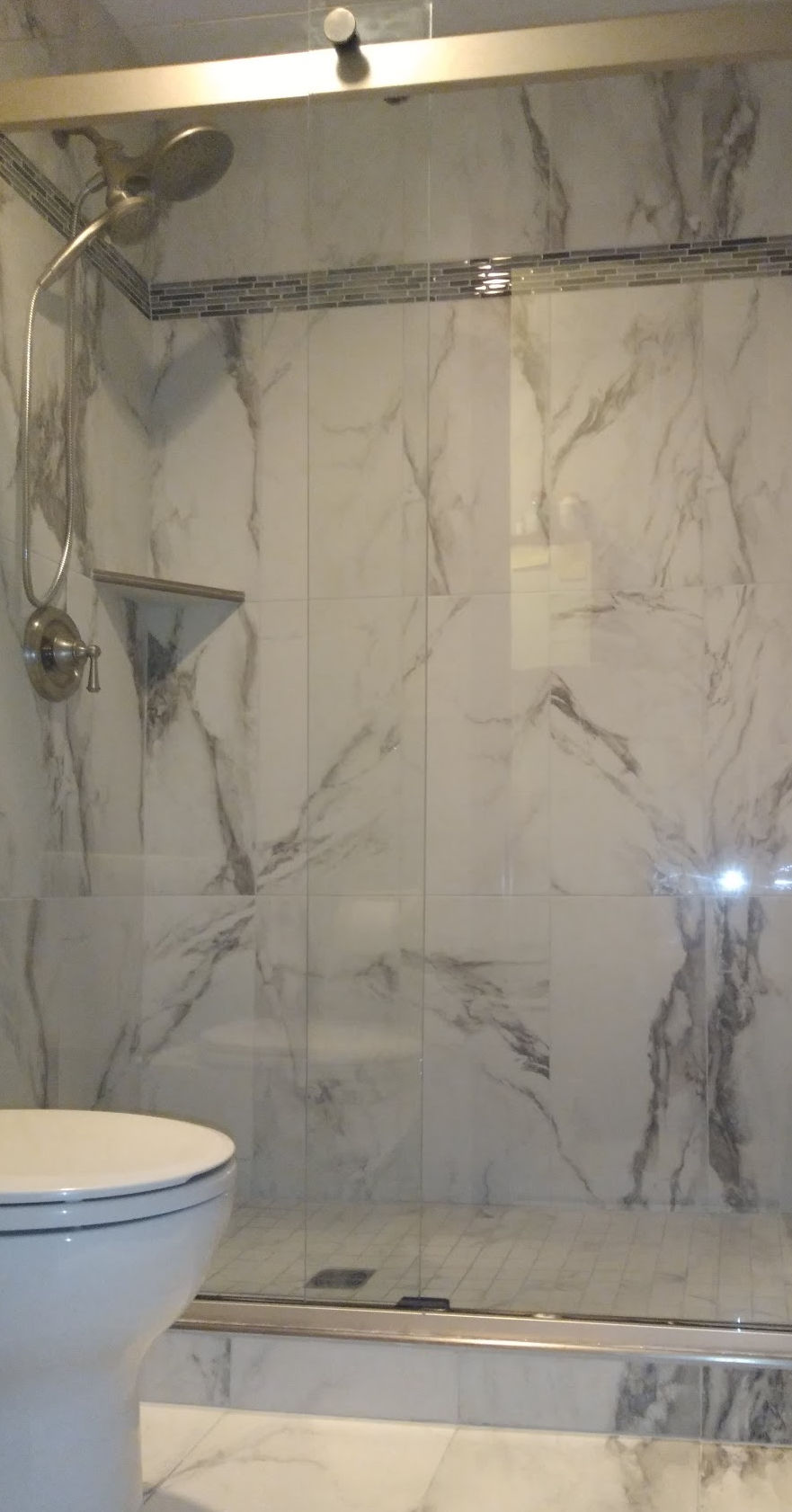 We finished on budget and on schedule without sacrificing one iota of quality. The customer was very happy with his new bathroom and left us this review:
Jack Garlach, Olathe, KS.

"I received bids from 2 well known KC remodelers, (remodeler 1 name removed) and (remodeler 2 name removed.) (Remodeler 1)'s bid was ridiculously high at $38,000, (Remodeler 2) came in at $28,000. I knew these were extremely high for the work that needed to be done. My neighbors have known the owner of Downright Tile and Renovations for a long time and they suggested I contact him. Best move I have ever made, their bid was nearly half of (Remodeler 2.) I added some finishing touches to Downright Tile's bid and ended up paying around $17,000 for the entire project. Their professionalism, quality of work and being able to finish when they said it would be done was fantastic."
For another project, a couple got in touch with us because they'd settled on a modern, spa-like design for their new bathroom. Installing the tile was going to take some serious creativity and willingness to break the mold. So far, they hadn't been able to find a contractor who was up to the challenge.
Enter Downright Tile and Renovations.
We dove right in and put our heads together to figure out how best to make their innovative design work. We worked side-by-side with them and checked in regularly to make sure we were giving them exactly what they had in mind. Plus, we found a variety of ways to bring costs down while still maintaining the integrity of the project.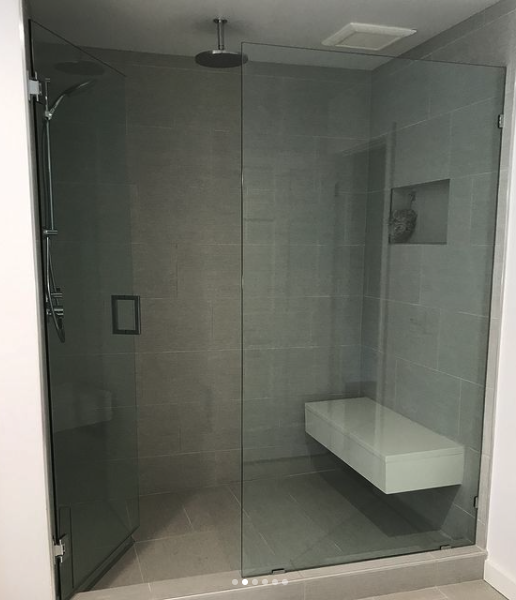 They were overjoyed with the finished product. Here's what they had to say about our work:
Shanna Smith, Leawood, KS.

"My husband and I are really glad we found Downright Tile! We were having a terrible time finding a tile contractor who was willing to work with the waterproofing products we preferred and some aspects of our shower design. We wanted a bathroom that was modern and spa-like, which required some updated practices and fresh thinking. Downright Tile handled it all masterfully. They did an excellent job from start to finish, and were very professional and communicative throughout the project. Our master bath has been largely DIY, and while we already had our tile picked out, they helped us make several decisions on some of the finishing. The Downright Tile team is clearly very knowledgeable in their craft, and take their time to make sure everything is just right, with great attention to detail. And they are true to their word about passing savings on to you by cutting out the middle man. This was our first project in a long-term whole home renovation, and we're excited to have found a great 'tile company' for the future. I've already recommended them to others!"
Too many remodelers overcharge their customers, take whatever shortcuts they can find, and refuse to think outside the box. It doesn't have to be that way.
Our goal is to raise the bar, at least in the Kansas City metro and surrounding areas, and we pride ourselves on doing just that—one bathroom at a time.