How to Clean Tile Grout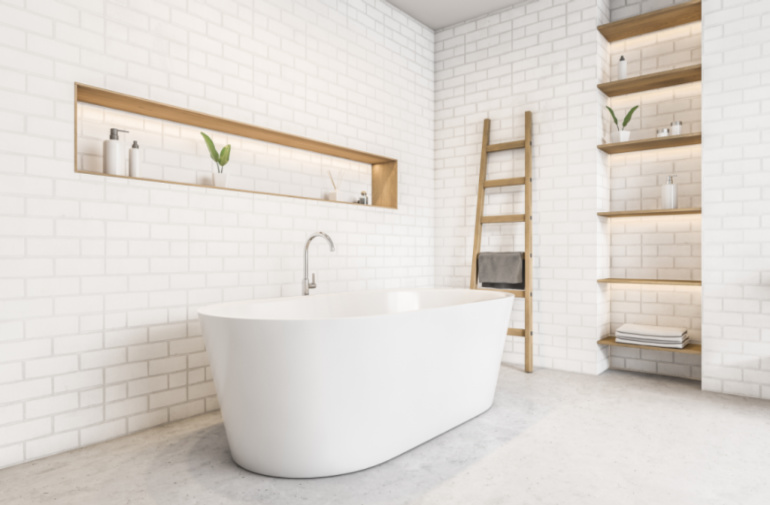 It's no surprise that homeowners across America love the many benefits of tile. Tile is stylish, practical, and generally easy to clean, making it the perfect option for a wide variety of applications, such as:
Floors

Walls

Countertops

Backsplashes

Fireplaces

Patios, porches, and stairs
But where there's tile, there's grout—and maintaining grout can be a bit trickier. Dirt, dust, and liquids often collect in the grout lines between tiles, and because grout is porous, stains are all too common. Plus, in damp environments like a bathroom or basement, grout is prime real estate for mold and mildew.
Fortunately, cleaning grout isn't complicated. In fact, you might not need anything more than warm water and a toothbrush.
How to Clean Tile Grout
There are several techniques and recipes you can use to clean grout and remove stains. But as with most household cleaning, you always want to use the gentlest option necessary. Here are seven ways to clean grout ranked from mildest to strongest.
1. Warm Water and a Brush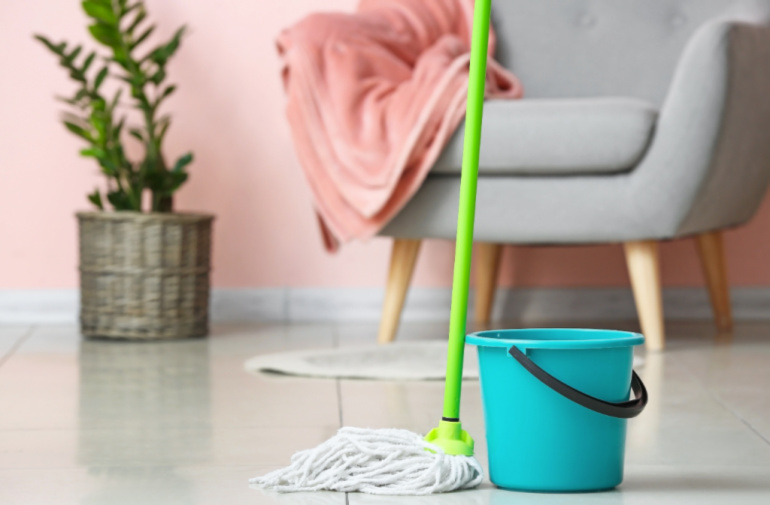 In many cases, all you'll need for a minor, routine grout clean is some warm water and a brush. Most home centers and hardware stores carry grout brushes for this very purpose. (In a pinch, a stiff-bristled toothbrush will work too.)

Just fill a spray bottle with warm water, spray the grout lines, and use your brush to scrub the area in small, circular motions. Then, wipe up the water with a dry cloth.

That's it! Talk about simple.
2. Vinegar and Water
For heavier grime or mild stains, vinegar and water make an effective, non-corrosive cleaning solution. Put equal parts warm water and vinegar into a spray bottle, spritz the dirty grout, and let it sit for five minutes.

Once the five minutes is up, scrub the area with a brush and wipe up the mess.
3. Baking Soda and Vinegar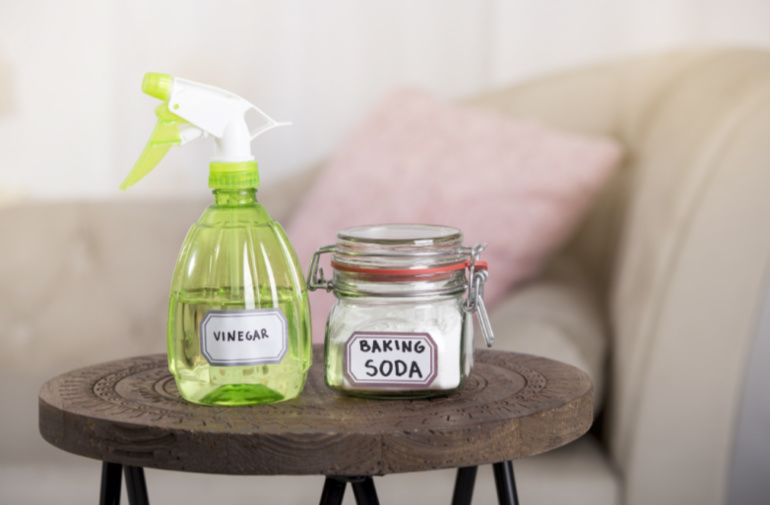 If vinegar isn't enough by itself, a little baking soda can make all the difference.

First, stir some baking soda and water into a paste. (The exact ratio isn't important.) Then, make the same vinegar-and-warm-water mix mentioned above.
Cover the grout lines with the baking soda paste and spray the vinegar solution on top. The cleaner should start to fizz and foam. Wait for this foaming to stop, then grab your trusty brush and start scrubbing.

Finally, rinse the area thoroughly with clean water and dry with a cloth.
4. Hydrogen Peroxide
Still not getting rid of those grout stains? You can buy hydrogen peroxide at most supermarkets and pharmacies.

To remove moderate stains, either apply the hydrogen peroxide directly or combine it with baking soda for even more cleaning power. (If you opt for the second option, mix two parts baking soda to one part hydrogen peroxide.)
Whichever option you choose, let it sit for a few minutes, then scrub, rinse, and dry.
5. Oxygen Bleach
For tougher stains and mold, oxygen bleach may be your best bet. This can come in powdered or liquid form, with common brands including:
Clorox OxiClean

Clorox OxiMagic

Biokleen Oxygen Bleach Plus
Whichever product you choose, always read the instructions carefully before applying it—and make sure that the area you're cleaning is well-ventilated.
6. Commercial Products
Of course, there are plenty of products on the market designed specifically to clean grout. Many of these require you to use a brush, but others work with a no-scrub, spray-and-wipe approach.

The spray-and-wipe varieties can save you time and energy, but they also tend to contain harsh chemicals such as acids or chlorine bleach. Depending on the tile and grout you're cleaning, that could be a problem. So before you buy that convenient no-scrub cleaner, make sure you understand what your tiles can handle.
7. Steam Cleaning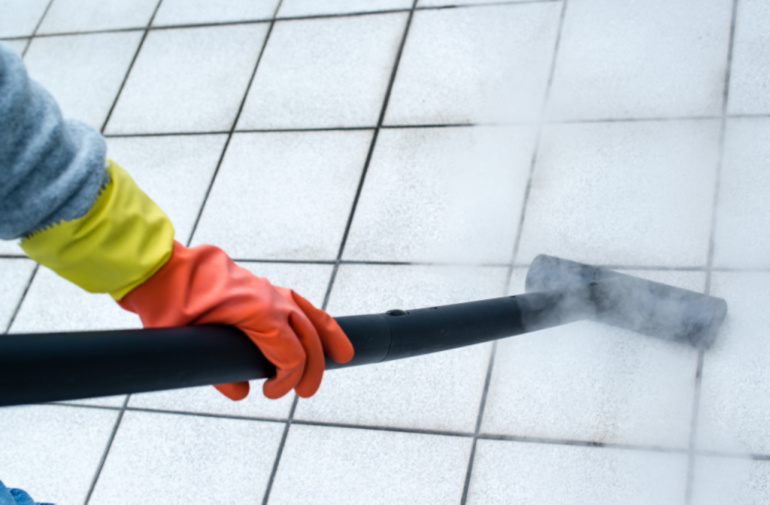 For the most stubborn grout stains, you may have to resort to a steam cleaner. Steam cleaners use high heat and pressure to draw dirt and stains out of grout as if by magic. They even disinfect your tiles by killing bacteria, which is especially handy in kitchens and bathrooms.

There are a few different types of steam cleaners, including:
Handheld steam cleaners

Steam mops

Canister steam cleaners

Vapor steam cleaners
For all of them, the process is pretty simple. Just clear any surface debris from the grout lines, then follow the instructions included with your steam cleaner.
Proper Maintenance Can Keep Your Tiles Fresh for a Lifetime
And that's how to clean tile grout! By taking good care of your grout lines, you can enjoy the convenience and style of a tiled surface for years to come.

And if you need any help installing, repairing, or replacing tiles, we'd love to help. At Downright Tile and Renovations, we've dedicated ourselves to mastering the art of tiling. We've assisted countless homeowners throughout the greater Kansas City area with their remodeling projects, and we're ready to do the same for you.

Click here for a free in-home consultation and cost estimate.
;