The Best Tiles for Outdoor Use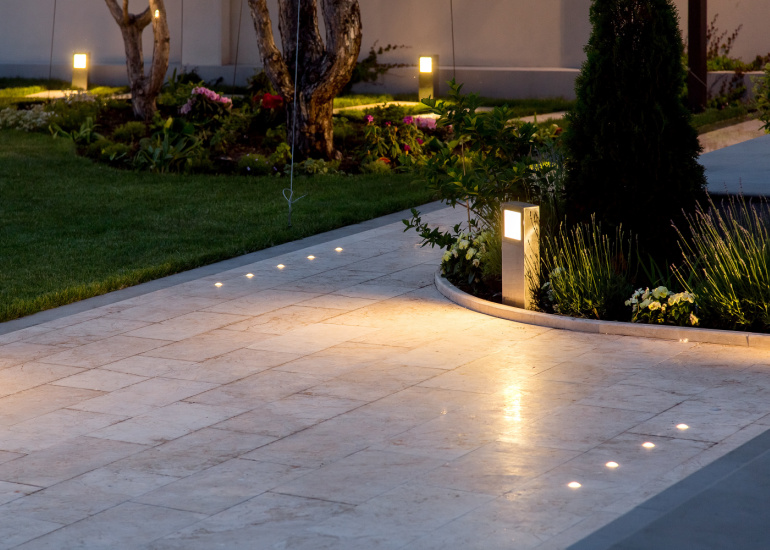 The durable, easy-to-clean nature of tile makes it an excellent surface for outdoor applications such as decks, patios, and porches. And with the wide variety of design choices available, there's bound to be a style that fits with your home.

However, not all tile is equally suited to outdoor use. Your tiled porch or patio will be exposed to harsh weather, frequent moisture, and a range of temperatures. As a result, you need tiles that are especially tough and water-resistant.

So what types of tile are best for outdoor use? Here are our top picks.
Porcelain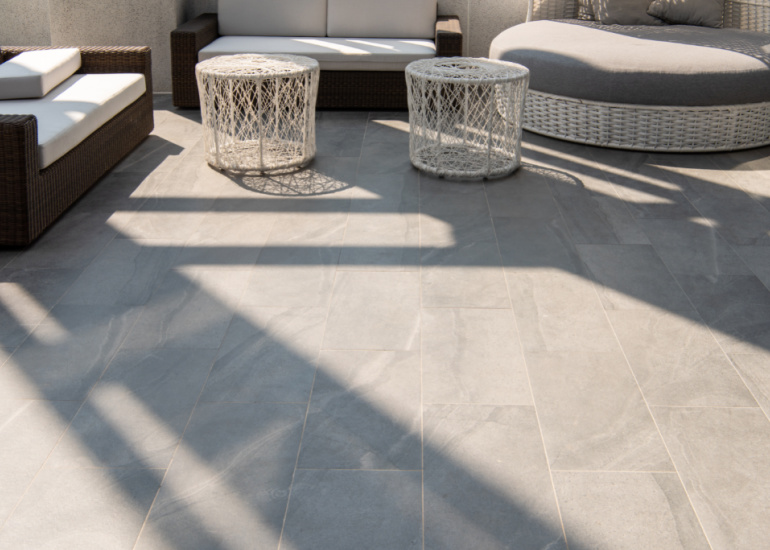 Generally, porcelain tiles that are rated for flooring will be able to withstand the harsh demands of outdoor applications. Porcelain is a dense, sturdy material, and will hold up well against the elements.

Not every type of porcelain floor tile meant for indoor use will work as well outside, though. Glossy porcelain will become slippery when wet, creating a fall hazard for your family and guests. Instead, look for matte or textured tiles that will provide better traction.

Note: While porcelain is a type of ceramic, you should avoid using standard ceramic tiles for exterior applications. Ceramic tile has plenty of benefits, such as its healthy and eco-friendly properties, but it generally won't serve you well anywhere outside of the house.
Slate
There are good reasons why slate is such a common choice for tiling patios, decks, and porches. Slate tiles are remarkably strong and water-resistant. And while some types of natural stone are too smooth to be safe when wet, it isn't difficult to find slate tiles with the right texture for outdoor use.

Another advantage of slate is the wide variety of colors to pick from. Many homeowners think of slate as always being dark gray or black, but you can find purple, green, orange, and even red slate as well.

On the other hand, slate is quite brittle and can be prone to chipping if struck or hit by a falling object.
Granite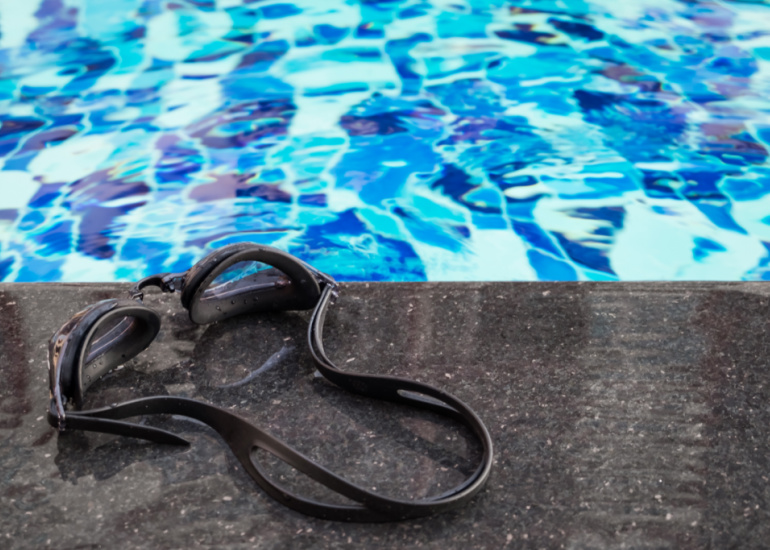 Next to porcelain, granite may be the hardest material used for tiles. It's certainly harder than any other natural stone option. This makes them thoroughly resilient and durable. Granite is particularly good for regions that experience significant weather shifts with the changing seasons.

Granite tiles also come in a broad range of colors, from white to red to black—and virtually every shade in between.

Granite has its downsides for outdoor use, though. Granite tiles are typically highly polished, making them more dangerous when wet. They're also relatively porous when compared with other types of tile and will need to be sealed regularly to prevent moisture penetration and staining.
Marble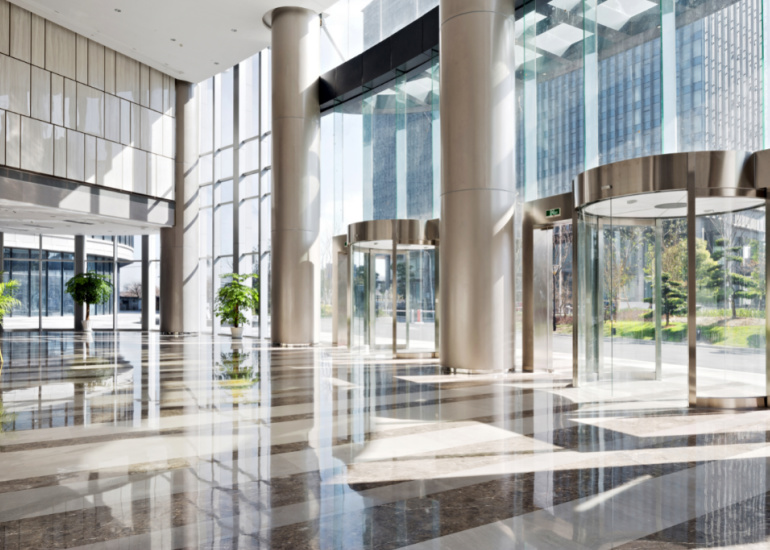 Throughout the years, marble has remained a classic choice for stylish, elegant décor—whether in an interior or exterior application. The countless color options are always a plus, and the unique veined appearance can turn your deck or porch into a work of art.

Nothing conveys modern sophistication quite like marble.

However, while smooth, polished marble tiles may be the chic option, you'll want to go with a slip-resistant finish for outdoor use. Safety should always be your top priority when planning a home renovation project.

Marble is also somewhat porous. Like granite, you'll need to reseal it regularly to protect it from heavy foot traffic and the elements.
Soapstone
The name "soapstone" may not sound like a good material for outdoor use, but it's easily one of the smartest choices on this list.

Soapstone is non-porous, making it waterproof and impervious to stains. And even when wet, soapstone doesn't get slippery. This has made it a popular material for tiling around swimming pools.

Best of all, soapstone can handle any kind of weather, from high heat to freezing cold. Winter or summer, rain or shine, soapstone is up for the job.

Cement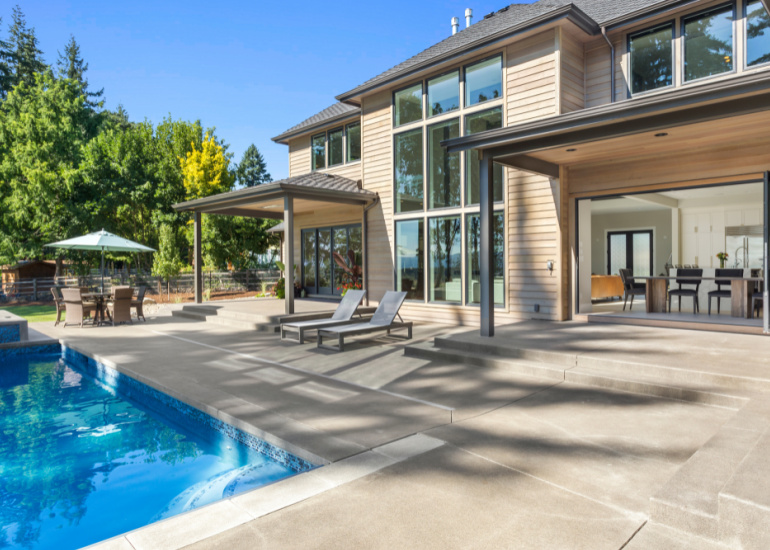 Cement doesn't have to mean drab, dull, or ugly. Cement tiles can be molded and textured to give them the appearance of natural stone or porcelain at a fraction of the cost. In fact, with a little hunting, you can find cement tiles with almost any pattern or texture you want.

Cement is also fully capable of dealing with weather, seasons, and heavy traffic. You won't have to worry about it getting slick from moisture, either.

The only potential downside to cement is that, like granite and marble, you'll need to reseal it every few years to maintain it.

Upgrade Your Home with the Benefits of Tile
The right tiles can add plenty of beauty and convenience to your patio, porch, deck, or other exterior renovation. And because you have so many suitable materials to choose from, it's easy to find tiles that complement your home and boost your curb appeal.

Are you gearing up for a home renovation project involving tile? If so, we'd love to help.

At Downright Tile and Renovations, we've spent years helping homeowners throughout the greater Kansas City area with their remodeling projects. We install, replace, and repair tiles in various applications, including:
Patios, decks, porches, and steps
Walls
Bathrooms
Basements

We even offer custom design services. Just contact us, and we'll come to your home to help you make the right decisions for your unique needs and preferences.

Contact us to schedule a free, in-home consultation.
;