Ceramic vs. Porcelain Tile: The Pros and Cons of Each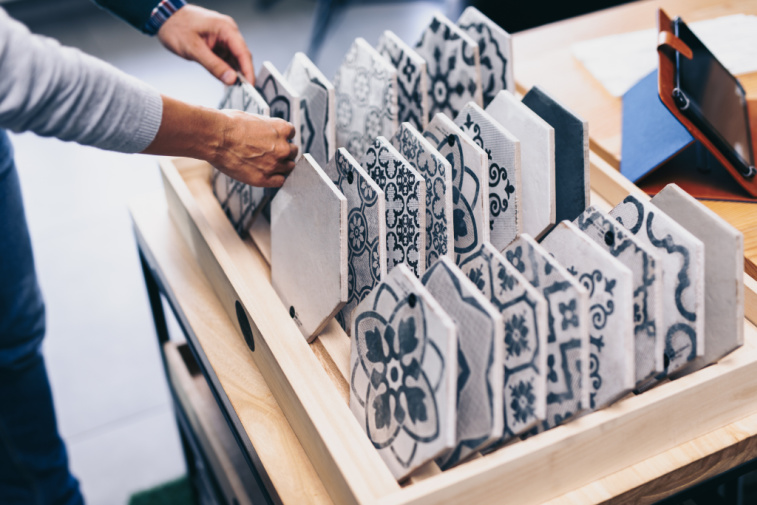 When selecting tiles for a floor, wall, countertop, or any other surface, you have several materials to choose from. Ceramic and porcelain tiles are among the most popular for many homeowners, and there are good reasons for that. Both are sturdy, versatile, and easy to clean.
That said, there are some key differences between the two. So which is better for you?

Here are the pros and cons of ceramic and porcelain tiles.
What Is the Difference Between Porcelain and Ceramic Tile?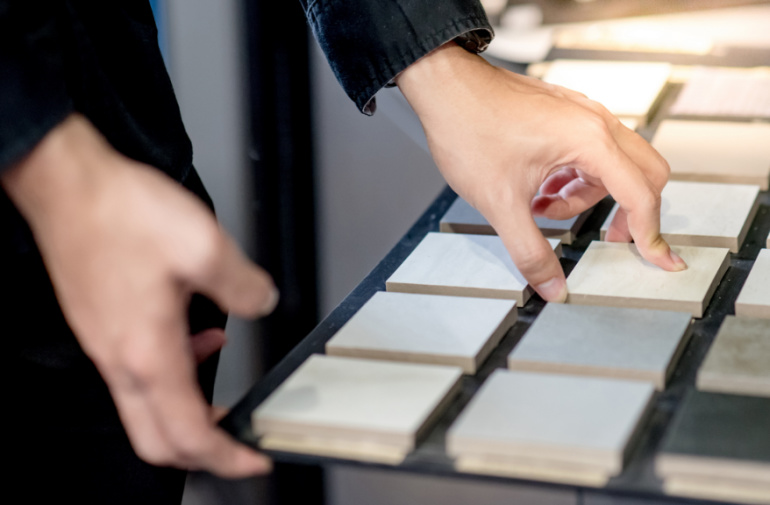 At a glance, it can be tough to tell ceramic and porcelain apart. Both are made from clay that's been hardened in a kiln.
The key difference is that porcelain is made from refined clay that is then kiln-fired for longer at a higher temperature. This makes it harder, denser, and less porous than ceramic.

That doesn't mean porcelain is better than ceramic, though. Each has its own distinct advantages and disadvantages.

Let's take a closer look.
The Pros and Cons of Porcelain Tile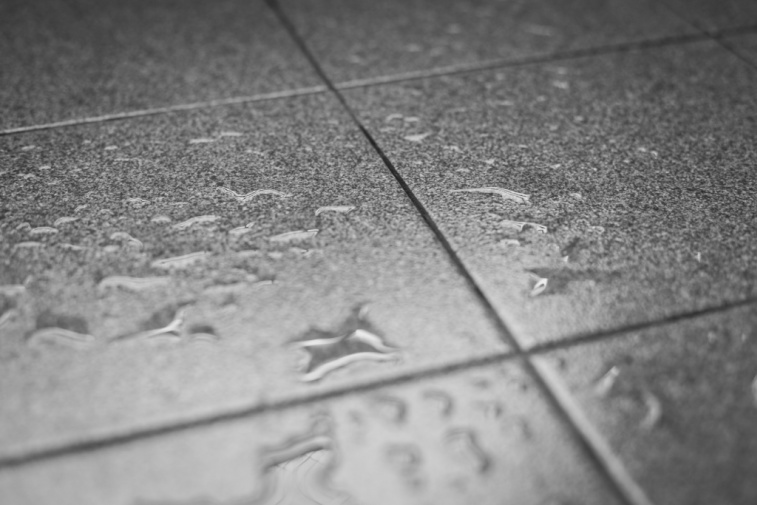 Porcelain Tile Pros
Durability: Porcelain's greater density makes it more durable than ceramic tile and less vulnerable to wear-and-tear. This makes it especially popular as a flooring option in high-traffic areas in homes and commercial settings.

Water Resistance: Compared to ceramic, porcelain tile is almost completely waterproof, making it perfect for bathrooms, kitchens, and outdoor applications. In fact, according to Tile Council of North America standards, a tile must have a water absorption rate of 0.5% or less to qualify as porcelain.

Cold Resistance: Porcelain doesn't expand or contract with changes in the temperature as much as ceramic, making it less likely to crack—especially outside.

Camouflage: Recent innovations have made it easier to design porcelain tiles that mimic other materials, such as natural stone or hardwood. This can be a great way to give your home the aesthetics of another material while retaining the convenience of tile.
Porcelain Tile Cons
Cutting: Porcelain is dense, hard, and strong. That increases its durability, but also makes it more brittle. Cutting porcelain tiles can be tricky, especially for an inexperienced DIYer. If your tile installation project is going to require cutting, you might need to bring a professional on board to avoid accidentally destroying your porcelain tiles.

Cost: Manufacturing porcelain tile costs more than manufacturing ceramic, and that makes the final product more expensive. Depending on your budget, porcelain tile may not always be practical.
Ceramic Tile Pros
Cost: Ceramic tile is generally a more affordable option than porcelain.

Cutting: Because ceramic tile is softer than porcelain, it's much easier to cut and shape, making it better suited to most DIY projects.

Variety: Both porcelain and ceramic tiles can come in a wide range of beautiful styles. But if you're looking for an especially intricate or unique design, you might have better luck with ceramic.

Weight: Ceramic is slightly lighter than porcelain, which can be an advantage when installing tiles on an upstairs floor or other surface with poor support.
Ceramic Tile Cons
Water Absorption: Due to its porous nature, ceramic isn't nearly as waterproof as porcelain. This can make it less useful in wet areas—especially outside. Ceramic tile should never be used for exterior applications.

Cold Weather Vulnerability: Ceramic tiles will expand and contract more as a result of temperature changes, making them more prone to cracking in cold weather.

Durability: Ceramic tile isn't quite as tough as porcelain, reducing its durability over time.
Ceramic vs. Porcelain Tile: Which Is Better for You?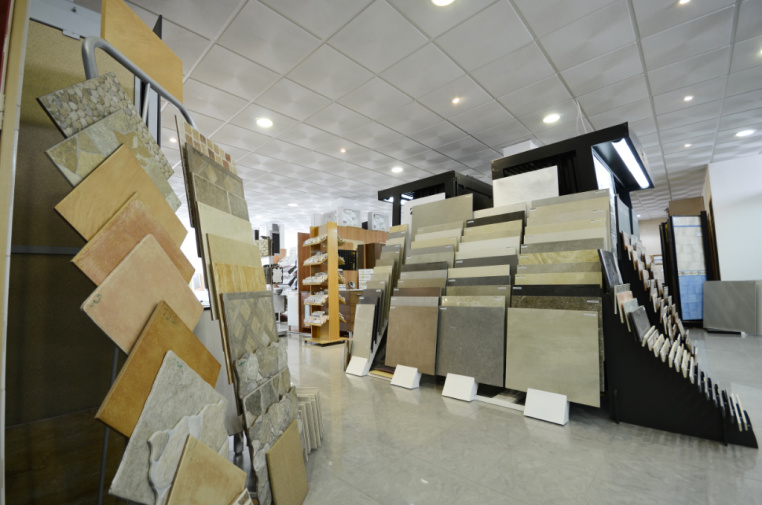 Is porcelain or ceramic tile better for you? Well, that depends on what you're trying to accomplish.
Porcelain is often your best bet for areas with moisture, such as:
Showers

Kitchen countertops and backsplashes

Damp basements
And if you're planning to install tiles outside—say for a patio, porch, or gazebo—porcelain is really your only choice between the two. That's especially true if you live in a region with colder weather, where ceramic tiles would be more likely to crack.

Likewise, porcelain flooring is often more reliable in high-traffic areas, including entryways, kitchens, and hallways.

On the other hand, ceramic tile might be more convenient for a DIY project, and you may have an easier time finding intricate and ornate designs. Plus, ceramic is typically going to be more affordable for a smaller budget.
Need Some Help Making the Right Call?
If you'd like some expert advice on the best tile options for you, we're ready to lend a hand.

At Downright Tile and Renovations, we've helped countless homeowners in the greater Kansas City area with their remodeling projects, and we'd love to do the same for you. From design to installation to repair, we're your one-stop shop for all things tile.

Just contact us, and we'll make sure you get the perfect solutions for your unique needs and preferences.

Click here to schedule a free, in-home consultation.
;