The Best Types of Flooring to Increase Home Resale Value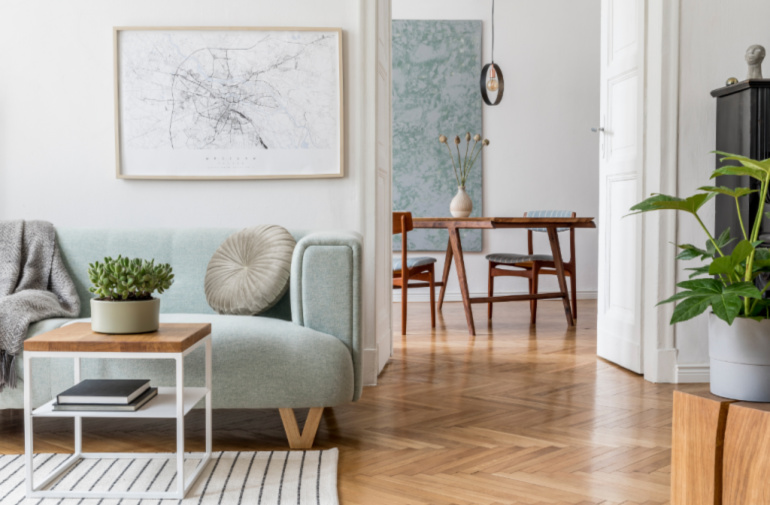 Installing new flooring can be an excellent investment for any homeowner. When the time comes to sell your home, having the right floor could help it stand out to potential buyers.
But what exactly is the "right floor?" Which type of flooring will add the most resale value to your home?
Let's take a look at a few of the best options.
Wood Flooring
When it comes to getting the most bang for your buck, wood flooring is often the right call. Homebuyers tend to love the classic look of wood floors.

Plus, you have a variety of woods to choose from, including:
Maple
Oak
Hickory
Walnut
Pine

That means you can pick the wood that suits your home best. Not all woods are created equal, though.

Hardwoods like walnut and oak are the most popular, and can bring an average return on investment (ROI) of 70%–80%. However, they're also the most expensive, with an average price tag of $5–$10 per square foot. Add in installation costs of $4–$8 per square foot, and you could end up with quite the bill.

There are cheaper kinds of wood, but you aren't likely to see nearly as much of an ROI. Depending on your budget, there may be better options.
Tile Flooring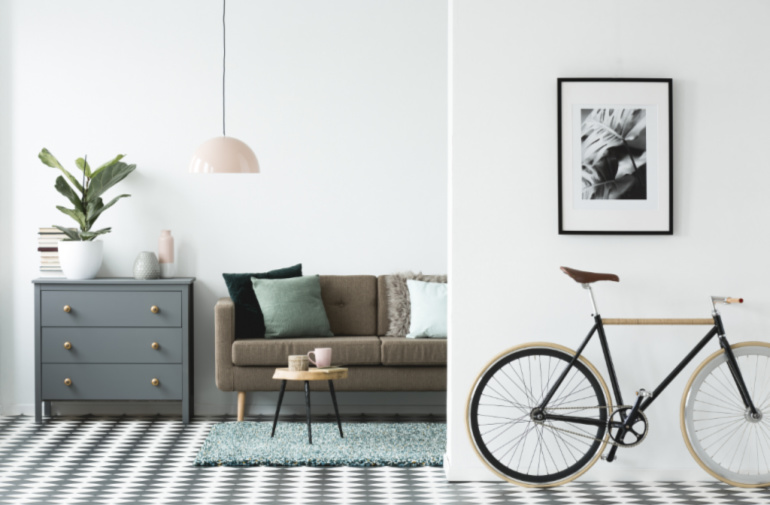 Wood may be the king of flooring, but tile definitely gives it a run for its money. In fact, in some cases, tile may raise your home's resale value just as much as wood.

Tile floors come with quite a few benefits. Tile is typically:
Moisture-resistant
Durable
co-friendly
Hygienic
These factors make tile particularly popular for entryways, kitchens, bathrooms, and basements.

And if wood floors offer variety, they have nothing on the wide range of tile options. Tiles can be made from a host of materials, such as:
Ceramic
Glass
Marble
Slate
Travertine
Cement
…To say nothing of the countless colors, textures, and patterns available. Some styles of tile can even be designed to mimic the look of woodgrain, giving homeowners all the benefits of hardwood without any of the downsides.

Because there are so many options, it's hard to an average ROI—but you're generally looking at 50%–70%, depending on which material you opt for.

Carpet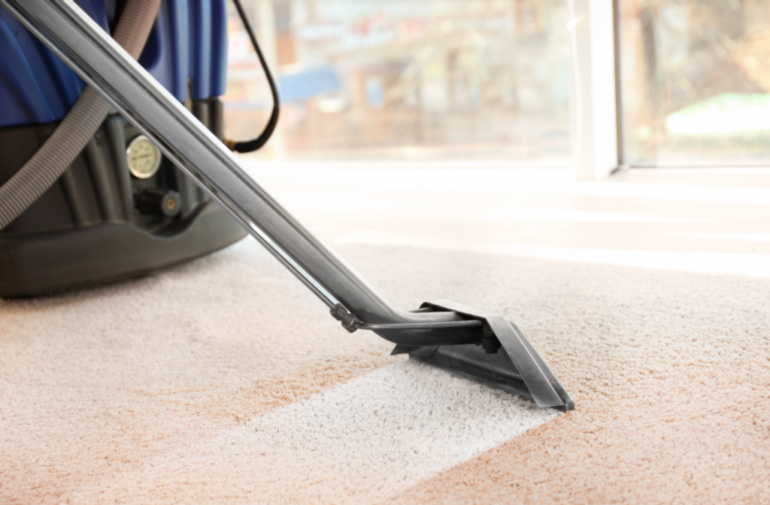 Carpet may bring a return on your investment, but not nearly as much as tile or hardwood. The cold truth is that carpet just doesn't stand out to most buyers.

It's hard to maintain than other options, less hygienic, and not nearly as stylish.

That said, laying carpet could still generate an ROI of 25%–40%, and fits with even tighter budgets than tile.

Laminate Flooring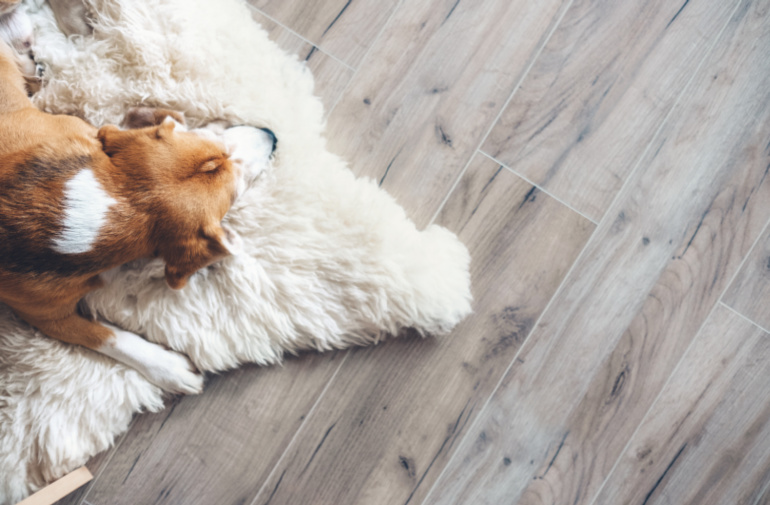 Laminate may not be most people's idea of a "value increasing floor," but in the right conditions, it could be worth it. If hardwood and tile are off the table, laminate is an affordable alternative that still offers many of the same benefits.

For example, like tile, most laminate floors are sturdy and waterproof, making them suited for high-traffic or wet areas. Laminate is also a common choice for families with dogs.

In the end, laminate won't do much to increase your ROI. But if you have an existing floor that's so filthy or damaged floor that it might detract from your resale value, laminate could be a quick, cheap, and DIY-friendly option to patch things up.

How About a Little Help?
Selecting the right floor for your home can make it easier to find a buyer—and add a noticeable boost to your resale value.

If you end up settling on tile, we can help. At Downright Tile and Renovations, we've spent years installing and repairing tile floors for homeowners in the greater Kansas City area.

We even offer design services. If you're not quite sure what tiles would work best for you, we'd be happy to lend a hand. We'll come right to your house and help you figure out what's perfect for your unique needs and preferences.

Click here to schedule a free in-home consultation.
;