Ceramic Tile: The Eco-Friendly Choice for Home Renovation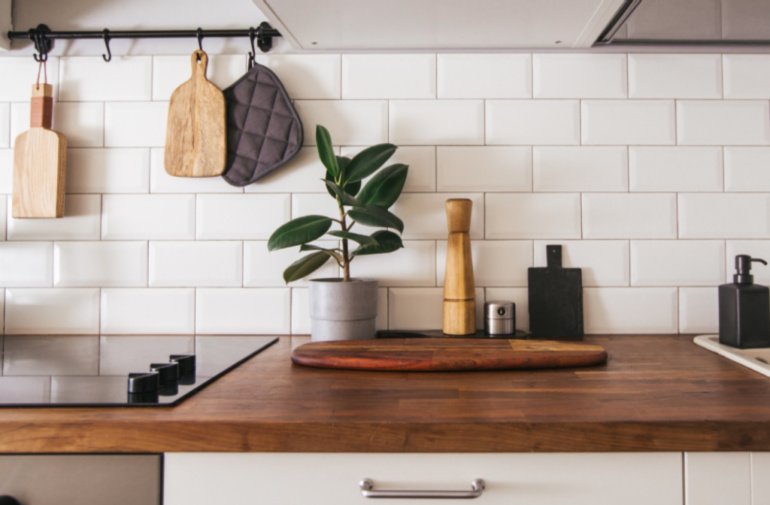 For many Americans, eco-efficiency has become increasingly important. More and more homeowners are taking the environmental impact of their building materials into account when considering a home renovation project.

And while "green" materials come in all shapes and sizes, there's no denying the environmental benefits of ceramic tile. From its natural ingredients to its easy recyclability, ceramic tile is one of the most eco-friendly options out there.

Here are some of the main ways ceramic tile helps keep the planet clean.

Natural, Locally-Sourced Ingredients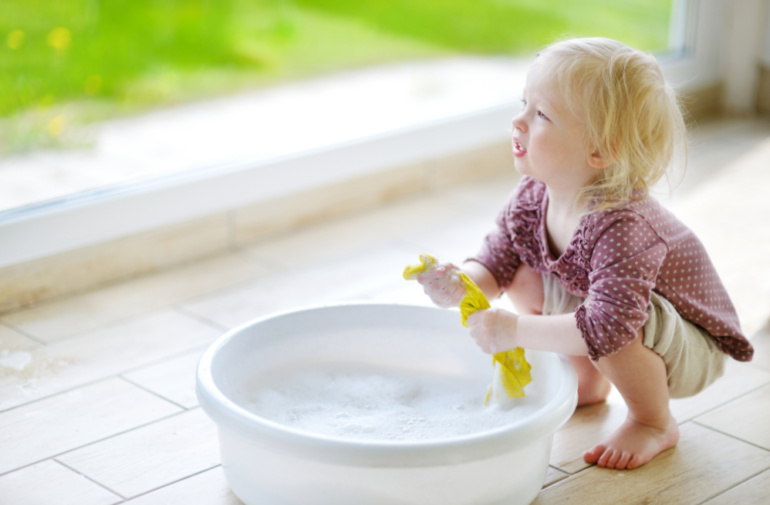 Ceramic is mostly made from sand, water, and clay. As these are all naturally occurring, plentiful resources, using them to manufacture tiles does less damage to the ecosystem than made-made materials like plastic would.

Plus, the ingredients are usually sourced within 500 miles of where the tiles will be manufactured. That means there's no need for long-distance shipping, which reduces the energy and fuel emissions involved.

Non-Caustic Cleaning
Of the primary benefits of ceramic tiles is how easy they are to clean. In most cases, all you need is some warm water and a mop or rag to keep them in pristine condition.

This cuts down on the need for any caustic or toxic chemical cleaners, which makes for eco-friendly home maintenance.

Durability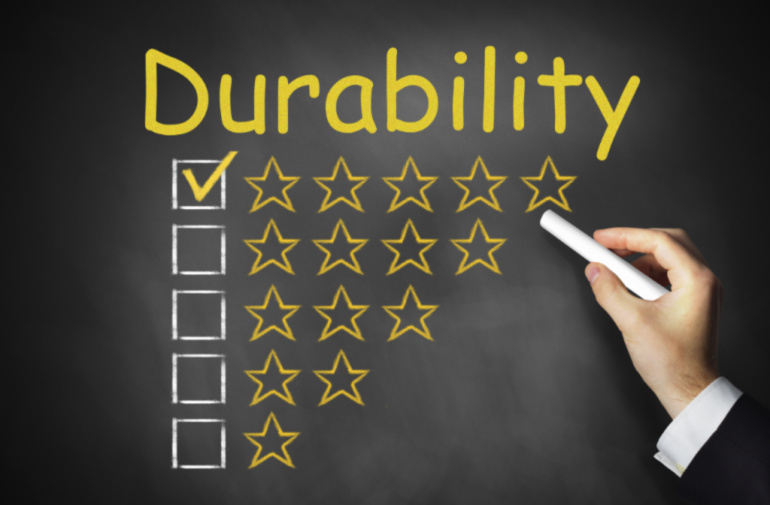 Ceramic tile is renowned for its durability and long lifespan. While other types of floors or walls may need to be replaced regularly—often every few years—ceramic tiles can last generations when given the proper care.

This reduces the need for constant renovation, and as a result, the amount of waste being thrown out. The longer a material lasts, the less often another batch is getting dumped in a landfill.
Energy Efficiency
Ceramic naturally resists major temperature swings. When used over a big enough area, ceramic tiles help keep your home cool in the summer and warm in the winter. Ultimately, this can make a very real impact on how much heat or air conditioning you need, depending on the season.

That's always good news for the environment! (And lowering your energy bill is always a plus.)
Recyclability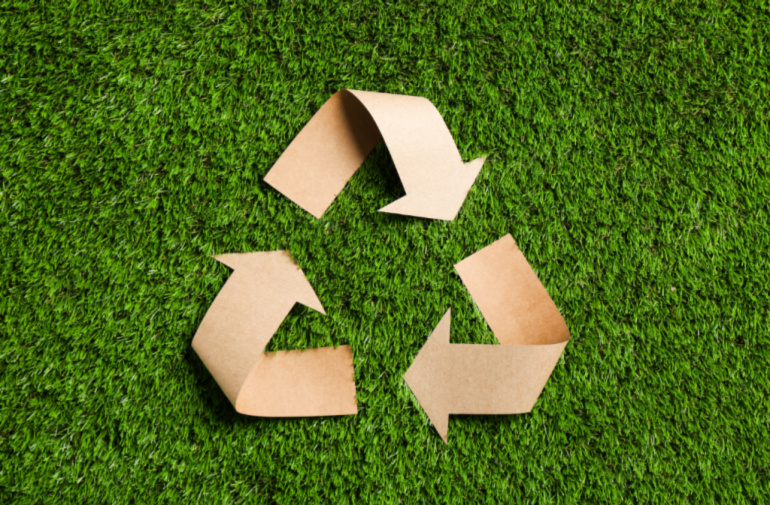 Ceramic tiles are often produced using recycled materials, and can likewise be recycled once the time comes to replace them. For example, when ground up, ceramic is useful for making asphalt. Components of ceramic can even be incorporated into a fresh batch of tiles.

This "closed loop" helps minimize the impact of ceramic tiles on the ecosystem.

And when salvaged, you may be able to reuse ceramic tiles, or at least repurpose them for some other use, such as decorative art projects.

Clean Disposal
For all their recyclability, plenty of ceramic tiles still end up in the landfill. But that won't be the end of their eco-friendly benefits.

You see, ceramic tiles are solid and 100% inert. They're non-water-soluble, won't leach caustic liquids, and won't decompose.

What does that mean?

It means that per EPA standards, they're the perfect material for "clean fill" disposal. Even in a landfill, they won't contaminate the earth or pose any other eco-hazards.

And because they won't degrade, they can always be retrieved, recycled, and put back to good use—keeping the cycle of eco-efficiency going for a while longer.

From manufacturing to disposal, the environmental benefits of ceramic tile are clear. They're:
Made from natural materials
Easy to clean and maintain
Durable
Helpful for energy efficiency
Recyclable
Approved by the EPA as a clean fill material
When the time comes for a home renovation project, you'd be hard-pressed to make a greener choice. (It can even make your home healthier!)

How to Use Ceramic Tile in Your Home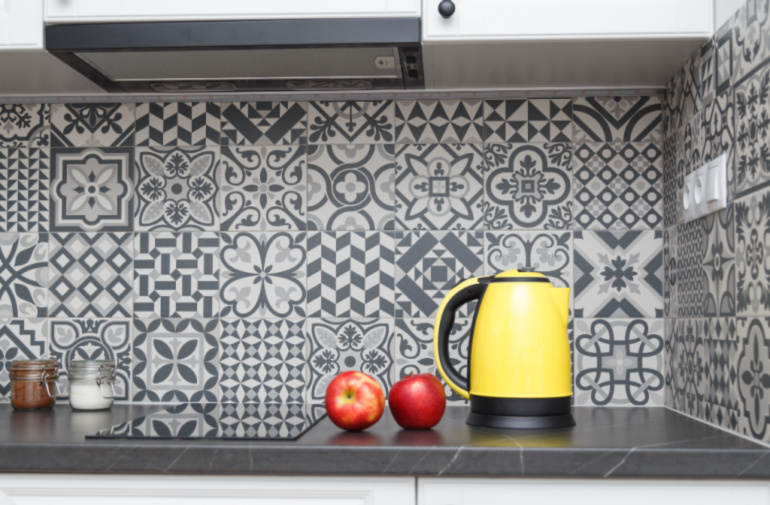 If you'd like to take advantage of the eco-friendly nature of ceramic tiles, there are plenty of ways they can come in handy.

One of the most popular applications is tile flooring. Homeowners across America love its convenience, resilience, and lasting quality—as well as the boost in home value it can bring.

Walls, backsplashes, countertops, and even fireplaces can also benefit from the simple elegance of ceramic tile. (Though for areas that are exposed to concentrated water, such as showers or outdoor patios, it's usually better to opt for porcelain tiles instead.)

And because ceramic tile comes in a seemingly endless variety of styles, colors, and patterns, you're bound to find an option that suits your home perfectly. You can even find ceramic tiles designed to look like granite or marble.

Not sure what would work best for you? We can help.

At Downright Tile and Renovations, we've dedicated ourselves to the art of tiling. We've spent years installing, repairing, and replacing tiles in homes and businesses throughout the greater Kansas City area.

We even offer design services. Just reach out, and we'll be happy to help you pick the best options for your unique needs and preferences.

Click here for a free in-home consultation and price quote.
;