Choosing the Best Tiles for Your Fireplace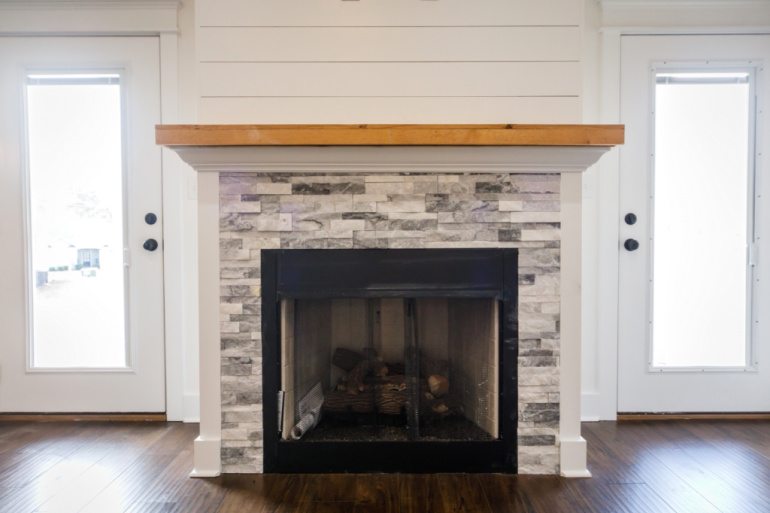 A fireplace can add plenty of warmth and charm to your home. It creates the perfect atmosphere for spending time with friends and family or simply relaxing on your own.

By giving yourself a beautiful, functional fireplace, you can improve an entire space. In most cases, the fireplace will become the highlight of the room.
And when it comes to combining beauty with function, not many options can compete with tile.

Of course, the tiles have to be made from the right materials, able to withstand the intense heat that fireplaces produce. So which types of tile are best for tiling a fireplace?

Here are our top choices.
Ceramic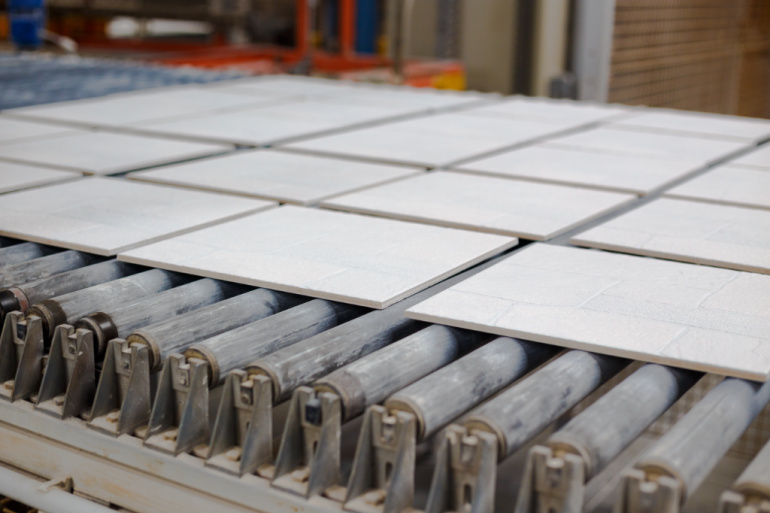 Ceramic has been one of the primary materials used on fireplaces for centuries. Ceramic tiles are generally heavy-duty enough to withstand heat well, and can often be very stylish. (Plus, they're even eco-friendly.)

However, you'll want to make sure you use thicker tiles that can handle the demands of a fireplace. Look for a PEI (Porcelain Enamel Institute) rating of 4 or 5. These tiles are designed for use on floors with moderate to heavy traffic, and will serve well on most fireplaces.
Porcelain
Porcelain is also a great choice for tiling a fireplace. It can stand up under high heat just as well as ceramic, and often comes in even more styles.

As an added benefit, it's also a cinch to clean.

Glazed porcelain tiles will be most suitable for your fireplace, since they're much denser and more durable than unglazed.
Slate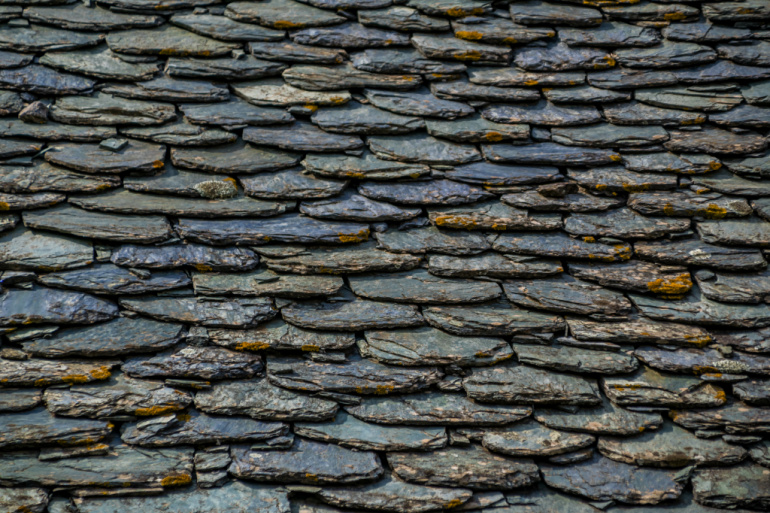 If you want to give your fireplace a rustic look, slate tile is the perfect option.

Slate can come in a variety of colors, ranging from orange to gray to black. By using a combination of colors, you can give your fireplace an old-fashioned, earthy feel. On the other hand, you can always stick to a uniform color for greater consistency. (Gray is particularly popular.)

Either way, when it comes to tiling a fireplace, it's hard to go wrong with slate.
Marble
You can always count on marble to deliver timeless elegance to any space. Marble's smooth, sophisticated style makes it a classic choice for homeowners across America.

Marble tiles also boast a wide variety of neutral colors and styles, and the gorgeous veins they often have running through them can turn your fireplace into a natural work of art.
Granite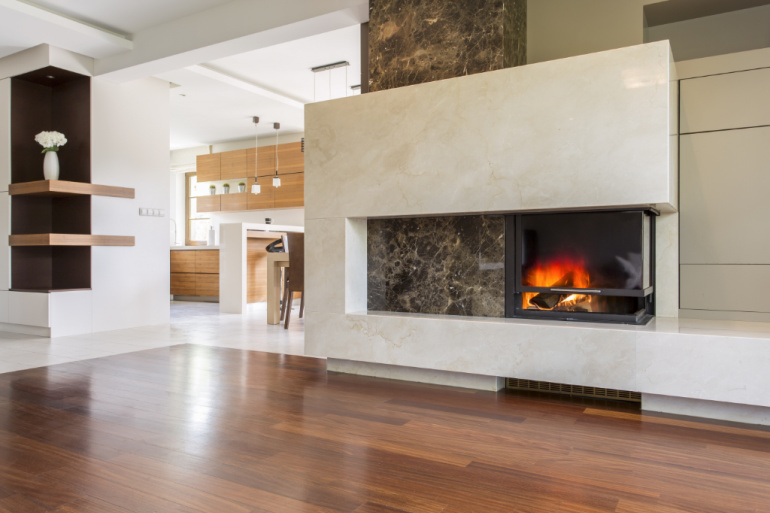 Granite isn't just beautiful. It's also one of the strongest and most heat-resistant materials around, renowned for its longevity. It's virtually scratch-proof and won't chip or crack easily.

As a result, granite tiles will have no trouble meeting the requirements of a fireplace—and you can expect them to last a lifetime.
Travertine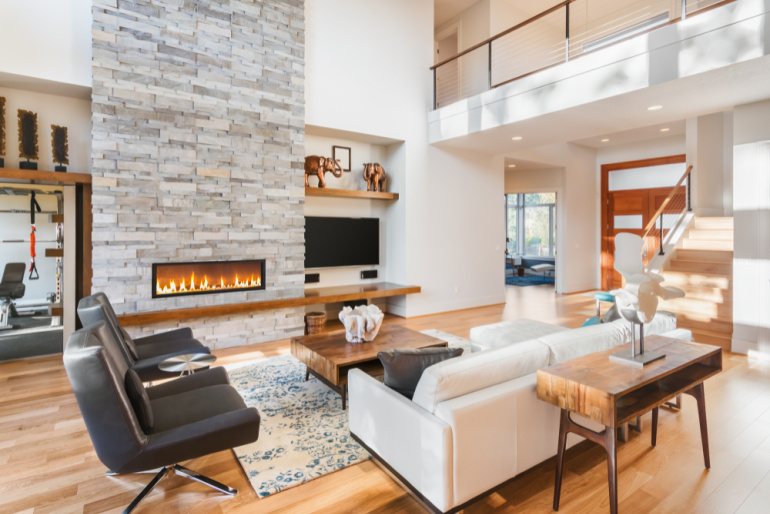 Travertine is a beautiful, durable stone that works incredibly well for tiling a fireplace. It's typically a light brown or cream color, and the small pits in its rough surface will give your fireplace an antique feel.

(Although if you prefer a more modern style, you can get travertine tiles with the pits filled in and smoothed.)
Glass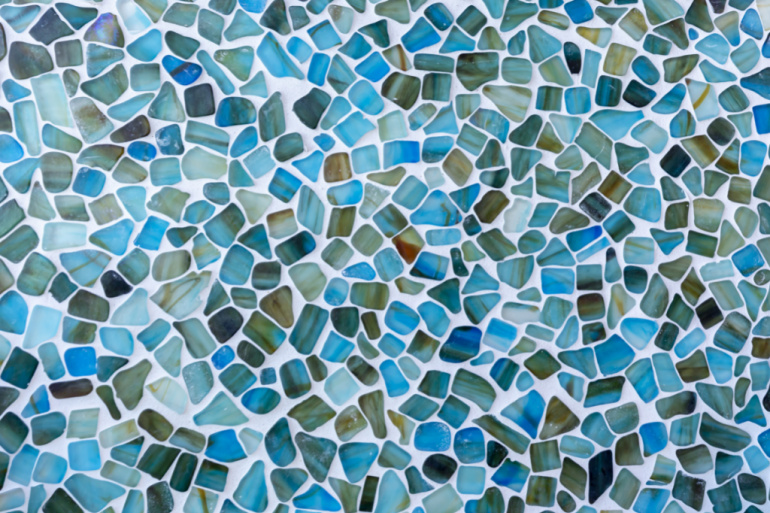 Glass may not seem like the toughest material, but glass tiles are plenty durable enough to work on a fireplace. (Although unfortunately, glass isn't a good idea for the hearth.)

These tiles can also be a sleek, stunning option—and even lighten up the room. They will often reflect the light from your fire, glittering and flashing with a life of their own. With multicolored tiles, this effect will be especially impressive.

Want Help Choosing (or Installing) the Best Tiles for Your Fireplace?
The right tiles will make your fireplace stand out and bring even more joy and beauty to your home. They'll also make your life a whole lot easier, as tile is remarkably easy to clean and maintain.

And with so many options to choose from, you're bound to find a style that fits your décor.

If you'd like some help selecting the best tiles for your fireplace, we'd be happy to lend a hand. At Downright Tile and Renovations, we have extensive experience working with tile. We install, replace, and repair tiles in a wide variety of applications, including:
;