Which Home Renovations Increase Home Value the Most?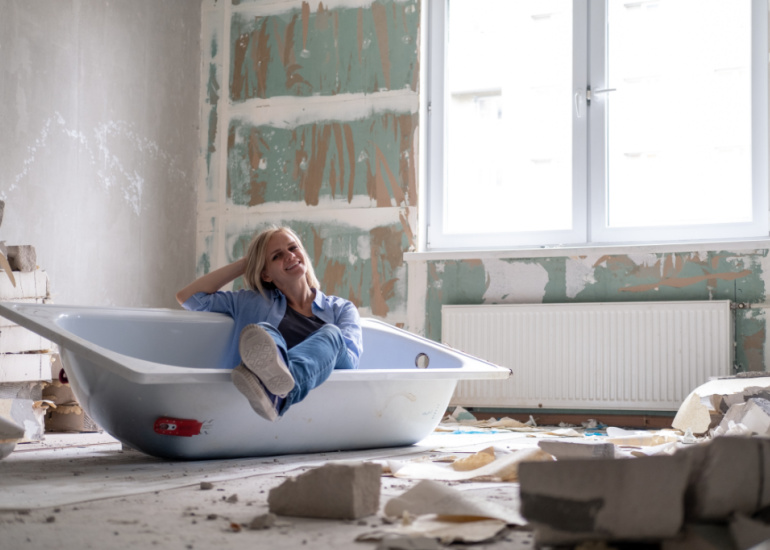 A remodeling project can make your home more comfortable and efficient. Better still, when the time comes to sell, the right renovations can increase resale value significantly when selling to the next homeowner who wants the home to be move-in ready.

But which remodels will give you the biggest return on investment? Here are the five best home renovations to increase home value.
1. Fix What's Broken
Repairing an existing feature may not be the most exciting renovation, but it can be one of the most valuable. After all, potential buyers aren't likely to be dazzled by your home if they're going to have to tackle too much basic maintenance once they move in.

Standing water in the basement or flickering lights in a hallway can both be deal-breakers.

So start by sniffing out the weaknesses in your home. Then, fix those up so any future homeowners won't have to.

Take a close look at essential parts of your home's function, such as:
Your roof
Your HVAC system
Plumbing
Electrical

…And make sure the bare basics are up to snuff before adding any frills..
2. Curb Appeal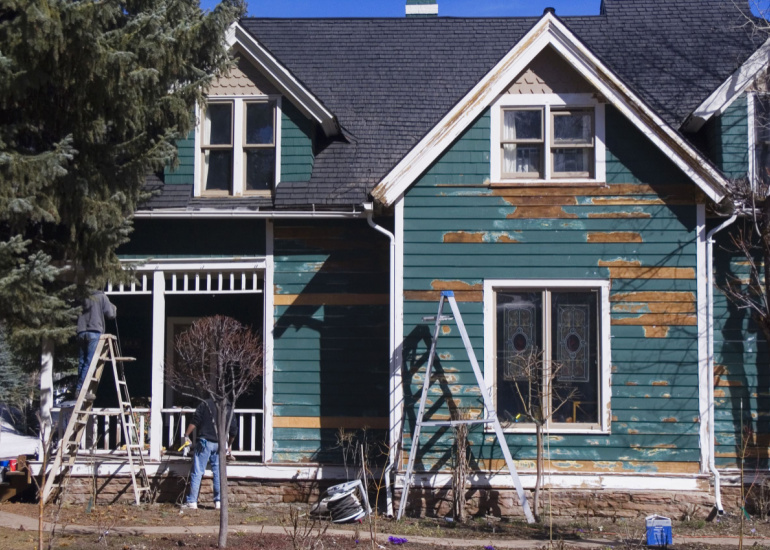 First impressions are crucial to selling a home. You want to amaze buyers as soon as they pull into the driveway—and show them how they could impress their guests once they take over.

They want a home they can be proud of, not an eyesore that might embarrass them.

And in the modern age, many house-hunters start their search online. If you don't have an enticing picture of your home's exterior to display on the internet, you're not likely to get many clicks from interested prospects.

Consider improving or adding:
Landscaping
Siding
A porch
Steps
Walkways
Shutters and windows
Railings
A patio or deck

Give buyers a reason to crave your curb appeal.

3. Bathroom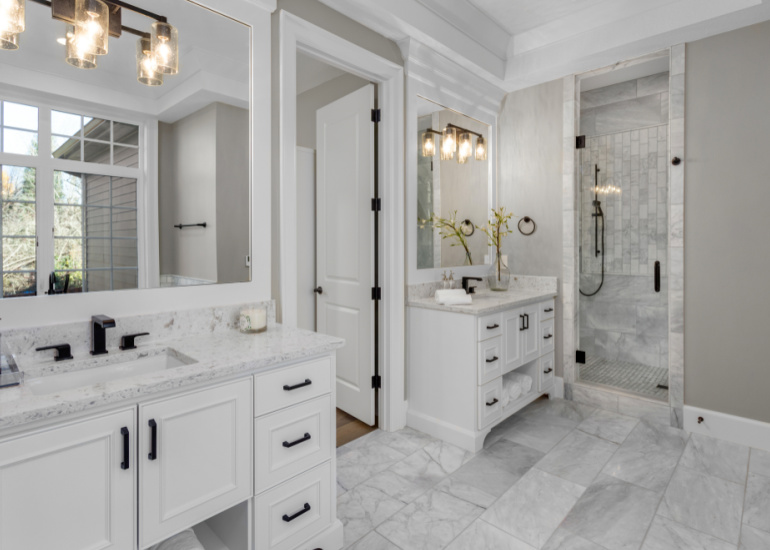 In any housing market, one of the surest investments you can make is a bathroom remodel. It can also be one of the most cost-effective, since many of the most valuable upgrades are relatively cheap.

Some bathroom renovations worth adding to your remodel include:
New plumbing
Vanity upgrades
A fresh paint job
Double sinks
Fresh faucets and showerheads
A better floor and walls
Modernized light fixtures
A jacuzzi or steam shower
Improved waterproofing
A new toilet

In general, energy efficiency and a universal design are especially hot right now.
4. Kitchen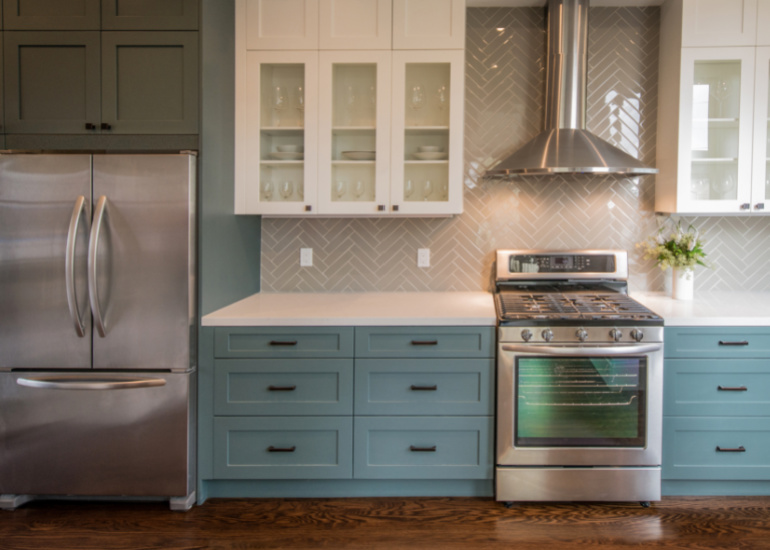 As with the bathroom, you don't have to spend much on a kitchen upgrade to increase your home value considerably. By making your kitchen more functional, elegant, and modern, you can separate yourself from the competition in the eyes of potential buyers.

In fact, according to the National Association of Realtors' 2019 Remodeling Impact Report, minor kitchen renovations are the second most popular form of home improvement in America. (And third place is a complete remodel!)

Some budget-friendly ways to enhance your kitchen include upgrading or installing:
Cabinets
Hardware and fixtures
Modern appliances
A nicer floor
Sinks
Countertops
Backsplashes
An island

Buyers love homes that require less maintenance, too, so giving your kitchen an easy-to-clean tile floor or backsplash is always a plus.

Just be sure not to rush into anything. A little research and careful preparation can go a long way toward avoiding the costly mistakes that can pop up in any kitchen remodel.
5. Add Space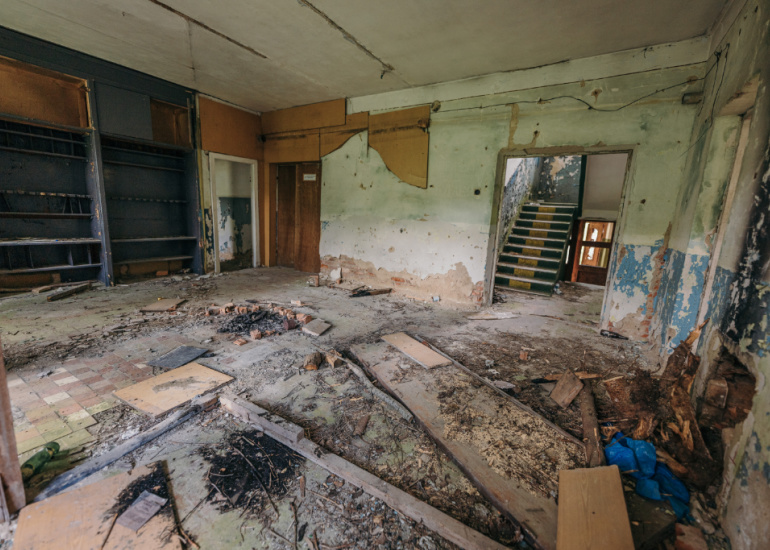 When it comes to refinancing or selling a home, more space almost always equals more value. Two of the most common ways to accomplish this are by finishing a basement and attic to make them more usable.

For example, if your basement floor is uneven, cracked, and moldy, leveling the foundation and laying down tile could be the first step to making it a livable space.

Installing another bathroom, adding a room over your garage, or enclosing a patio are also great ways to expand the square footage of your home.
6. Go Green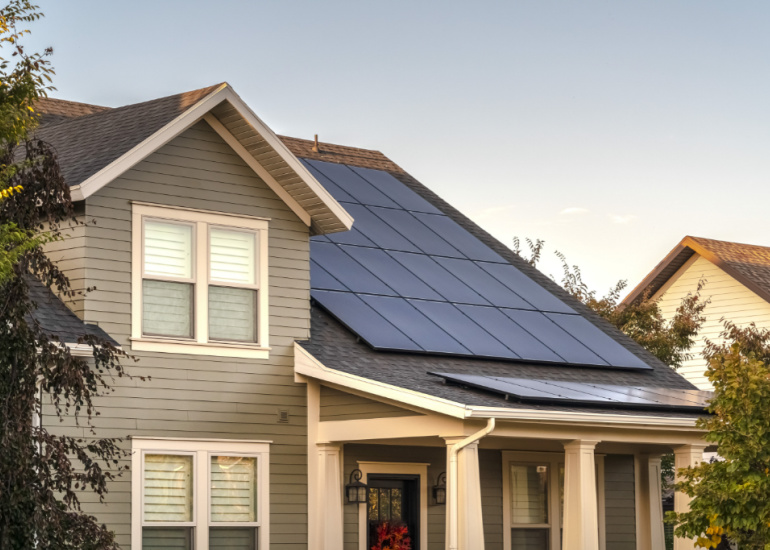 Eco-friendly homes are all the rage these days, and by going green, you can boost your home value. The options are seemingly limitless, too, such as:
Energy-efficiency appliances
Solar power
Better HVAC systems
More effective insulation, doors, and windows

Plus, tax credits and rebates can also help make energy-efficient materials and systems fit with a moderate budget. Sometimes, what's good for the planet can be good for your wallet, too.
Get More Bang for Your Buck With These Home Renovations Tips
Armed with these handy home renovation tips, you can make your dollar go farther and get a better return on investment.

And if you'd like some help, we'd be happy to lend a hand. At Downright Tile and Renovations, we specialize in installing, repairing, and replacing tiles for a variety of applications, including:
Bathrooms
Kitchens
Floors
Walls
Basements

We even offer in-home custom design services. Just contact us, and we'll come to your house and help you make the right decisions for your unique needs and preferences.

Click here to schedule your free, in-home consultation.
;