5 Reasons to Include a Curbless Shower in Your Bathroom Remodel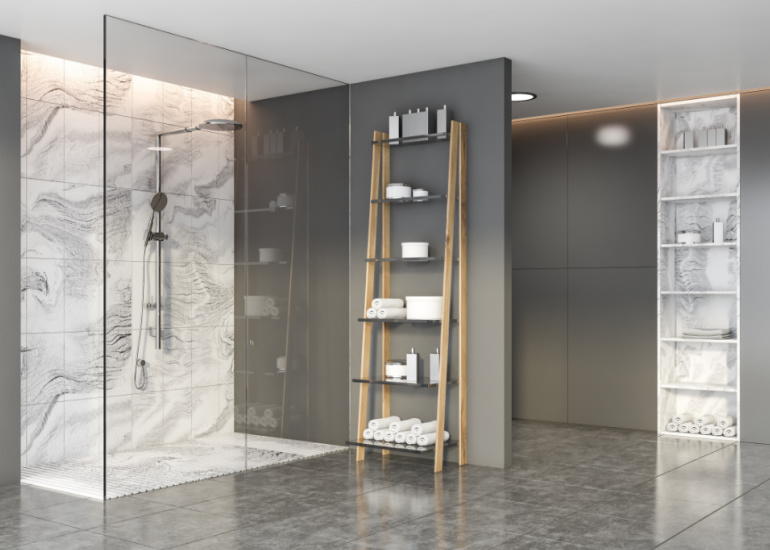 When it comes to home renovation projects, the bathroom is one of the best rooms you can invest in. If you get the design right, upgrading your bathroom will make your home far more comfortable and convenient. It can even increase your resale value.

In fact, in terms of return-on-investment, a bathroom remodel is right up there with kitchen renovations.

If you're planning to make some changes to your bathroom, it's always worth considering installing a curbless shower. Here's why.
1. Accessibility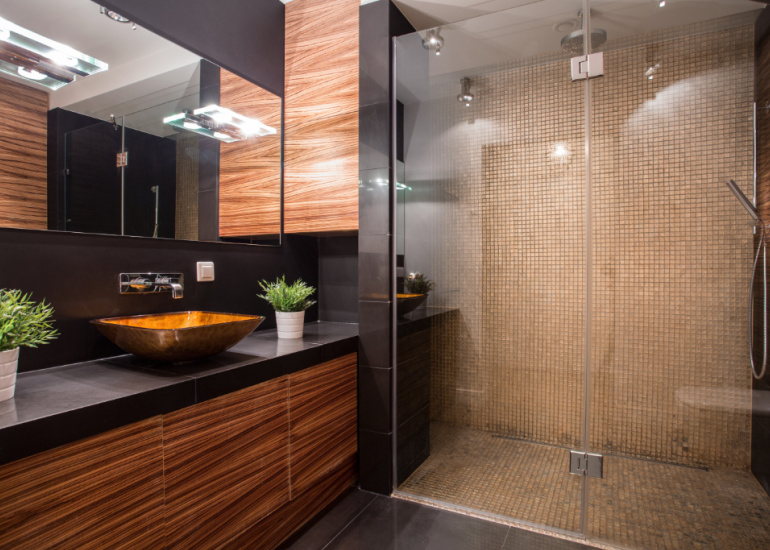 Depending on your age and health, you may step over the edge of a bathtub or shower basin without a second thought. But not everyone will find it so easy.

For older adults—or anyone with mobility issues—having a barrier in their way can be inconvenient and even dangerous. They may not even be able to enter the shower without assistance.

With a curbless shower, however, no one will have any trouble getting in and out of the shower. They can walk in, wash up, and walk out again.

Even if your household doesn't currently include anyone with mobility issues, you never know what the future holds. Plus, making your home fully accessible to everyone could make all the difference when the time comes to resell.
2. Space
Most bathrooms can feel a little small, claustrophobic, and cluttered, especially when they're packed tight with a sink, toilet, and shower.

A curbless shower helps this by removing unnecessary barriers and creating the impression of a much larger, open space.

You can enhance this effect even more by installing the right flooring. For example, a tile floor can make a room seem quite a bit bigger. (And getting the floor right is also essential for maximizing home resale value.)
3. Water Flow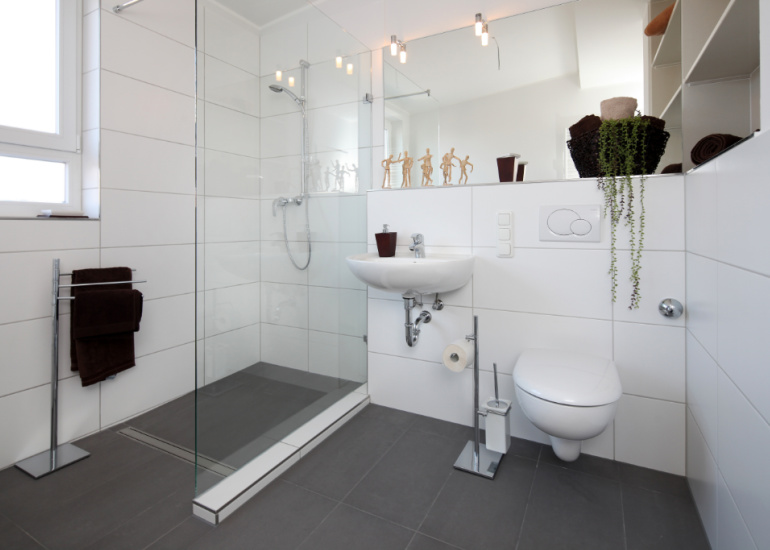 Some homeowners are wary of curbless showers because they're worried about water seeping out into the rest of the bathroom. But curbless showers are designed with a sloping floor to ensure that all the water drains the way it's supposed to.

That means that when a curbless shower is installed correctly, you shouldn't ever have to deal with water escaping onto the floor outside—even if you decide not to add a glass door.

In addition to this, a curbless shower should also include waterproofing beyond the boundaries of the actual shower pan. If some water does leak out, it won't cause any real harm.
4. Ease of Cleaning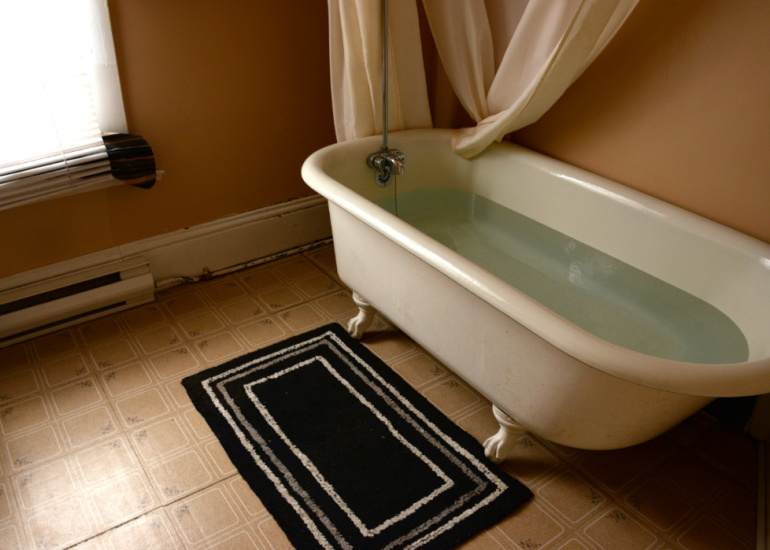 Let's face it: no one enjoys cleaning a bathroom. But it has to be done all the same, so why not make it as quick and easy as possible?

Because curbless showers have fewer barriers and more open space, you'll be able to maneuver more easily than you would in a traditional shower. And because of the sloped design of the floor, the water should drain before leaving any unpleasant resident.

Best of all, the lack of tight spaces and corners reduces the chances of mold or mildew forming. Shower curtains are also ripe for breeding bacteria, and with a curbless shower, you won't need a curtain at all.

In short, you'll be able to maintain your shower with minimal time and effort.

(Pro Tip: tiling your curbless shower will streamline the cleaning process even more.)
5. Décor Options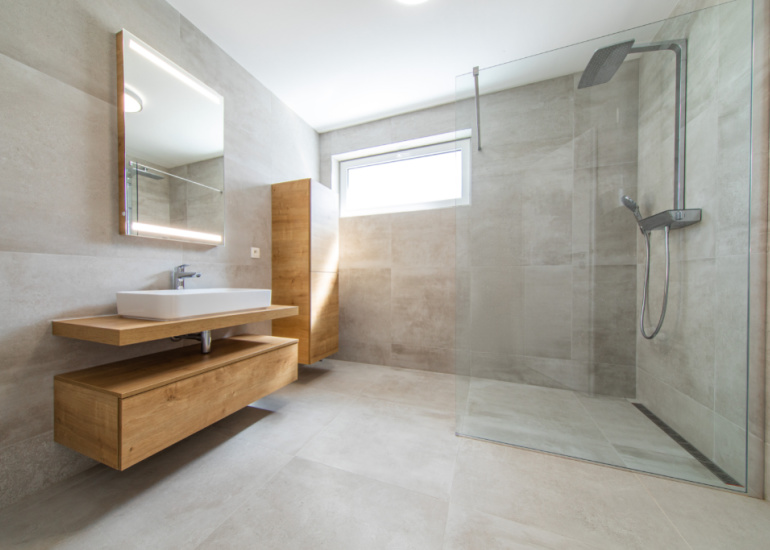 There are numerous options available for curbless shower design.
For example, some homeowners install a glass partition around the shower, whether clear or frosted. This helps separate it from the rest of the room while maintaining an open and airy feel—along with better lighting.
Others prefer a rustic wood enclosure that gives off a timeless, cozy vibe. (Naturally, this requires the right materials, such as teak, to avoid moisture problems.)
You can also tile the walls around your new shower for some serious water resistance and easy cleaning.
Regardless of your preferences, needs, or existing décor, there's bound to be a style of curbless shower that fits perfectly in your home.
Upgrade Your Bathroom With the Beauty and Convenience of a Curbless Shower
If you're ready to spruce up a bathroom, it's tough to beat the many benefits of a curbless shower.

How about some help?

If you're considering a bathroom renovation project in the greater Kansas City area, we'd be happy to lend a hand. At Downright Tile and Renovations, we install, repair, and replace tiles in a wide range of applications, including:

We even offer custom design services. Just contact us, and we'll come to you for a personalized consultation to help you make the right choices for your unique situation.

Click here to schedule your free, in-home consultation.
;