Revamp Your Shower with Custom Features:
Murals: Transform Your Shower Walls into Art
Custom murals bring artistry to your shower, creating a visually captivating and unique space. Whether you prefer nature-inspired landscapes, abstract designs, or personalized artwork, a mural can reflect your style and enhance the ambiance.
Floating Benches: Comfort and Functionality Combined
Floating benches are luxurious additions that provide comfort and practicality. They optimize space, offer a spot to relax, and seamlessly integrate with your shower design.
Custom Niches: Stylish Storage Solutions
Custom niches are built-in shelves within your shower walls, offering functional storage and adding elegance to your space. They keep shower essentials organized, enhance the aesthetic appeal, and can be personalized to your needs.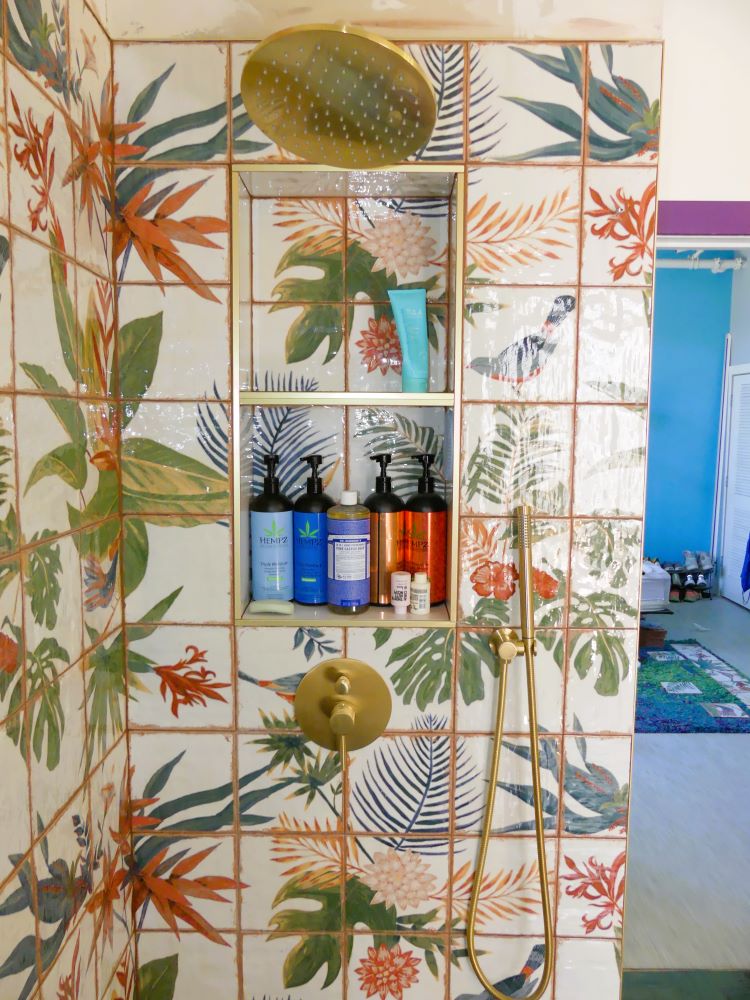 By incorporating these custom features into your shower design, you can create a rejuvenating and visually appealing space that caters to your comfort and storage needs.
Shanna Smith

We are so happy we found Downright Tile. They were able to give us a custom look using the products we preferred, including modern design elements like a linear drain. They were friendly, respectful, and communicative, and do everything they can to pass cost savings on to you. Their attention to detail is fantastic. We recommend them to everyone we can, and we plan to have them back for a project in the future!
Contact DownRight Tile and Renovations today for a free quote!
;