7 Common Tiling Mistakes to Avoid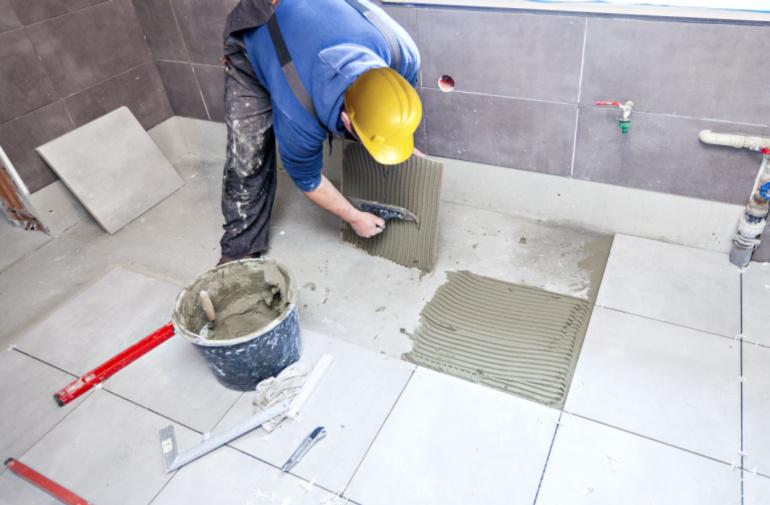 The right tiles can add beauty, convenience, and style to your home. But tiling is no simple task, and even a minor error could spell disaster for the entire project. That's why it's so important to do a little homework before laying a single tile.

Here are the most common tiling mistakes to watch out for.
1. Not Ordering Enough Tiles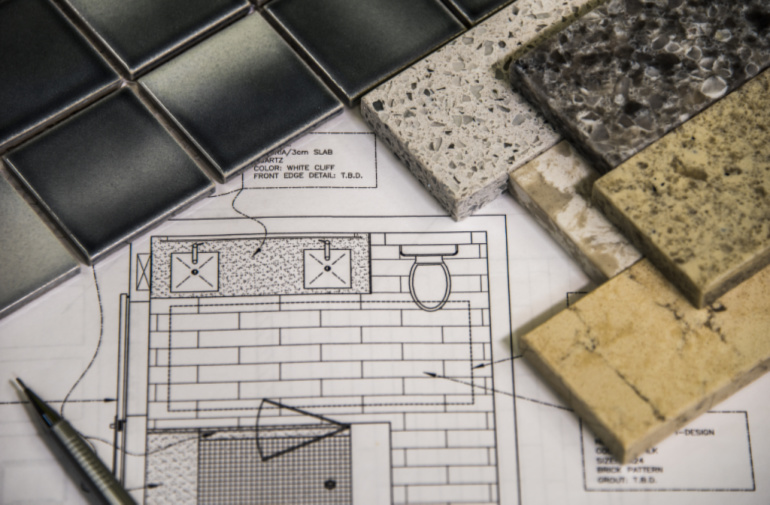 With any DIY project, it can be tricky to estimate exactly how much you'll need of a given material. Getting it right is essential, however—and never more so than when ordering tiles.

If you end up with fewer tiles than you need, the whole job will have to come to a standstill until another batch arrives. Worse still, tile colors and designs can also vary significantly between batches, even if they're supposed to be identical. You could end up having to finish the project with tiles that don't match.
Always take the time to establish a reliable estimate for how many tiles you'll need—and order an extra 10% just in case. Chips and cracks happen, and you want to know you'll have what it takes to finish the job regardless.

It's always better to have too many than not enough.
3. Not Preparing the Surface
Whether you're tiling a floor, shower, or fireplace, not preparing the surface is one of the quickest ways to doom the final product. You could end up with crooked tiles, cracks, and lippage.

Always make sure that the surface is level and smooth. If necessary, fill in any gaps and sand down bumps or ridges. Do you have nails or screws protruding from the floor or wall? Be sure to get those out of the way.

Then, clean the surface thoroughly, wiping away any dust, debris, or liquids that could interfere with the adhesive. This will make the tiling process much easier and help keep the tiles in place longer.
4. Using the Wrong Adhesives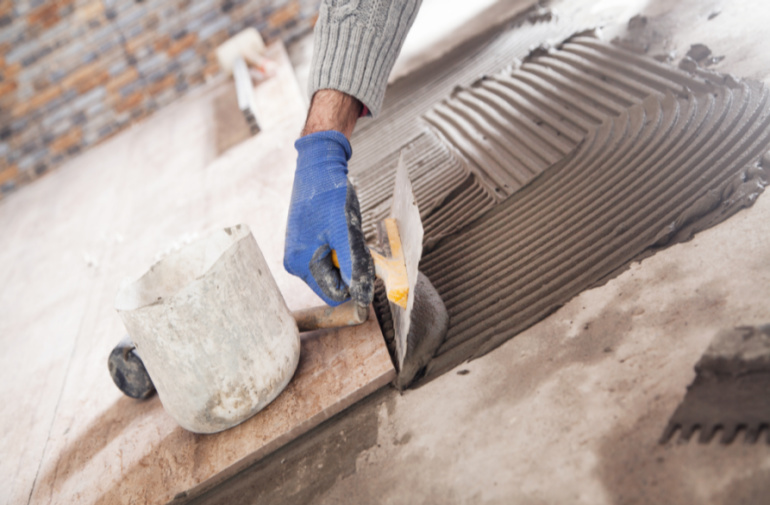 Different tiles and surfaces call for different adhesives, and picking the wrong type could cause serious problems in the long run. Here are some of the options:
Waterproof adhesives are best for areas where the tiles may get wet. This is the ideal choice for tiling backsplashes, showers, bathtubs, and outdoor areas such as porches or patios.

Heat-resistant adhesives can be exposed to high temperatures without cracking. This is essential for tiling fireplaces or a recess behind a wood-burning stove.

Flexible adhesives should be used on surfaces that will move or flex over time, such as a wooden floor.

Rapid-set adhesives are designed to dry quickly and keep heavy or large tiles from slipping.

Ready-mix adhesives can be an easy, efficient choice for novice tilers, but you should only use these if you're working with ceramic wall tiles.
5. Dotting and Dabbing the Adhesive
Once you have the right adhesive for your tiles, it's important to apply it correctly. Some DIYers and contractors will "dot and dab" the back of the tile, usually at the center and corners.

This method seems like a great way to save time and money, but in reality, it's just asking for trouble. Moisture can get into the gaps between the adhesive, wreaking havoc on the surface and loosening the tiles over time.

Always apply your adhesive evenly using a notched trowel.​
6. Eyeballing the Layout
One of the most common tiling mistakes you can make is putting too much trust in your ability to eyeball a straight line. You'd be surprised how easily your eyes can play tricks on you. And because it's rare for walls and floors to be perfectly straight, using a skirting board or other existing feature as a guide could still leave you with wonky tiles.

Keep a level, chalk line, and straightedge on hand to guarantee a precise layout.
7. Grouting Too Quickly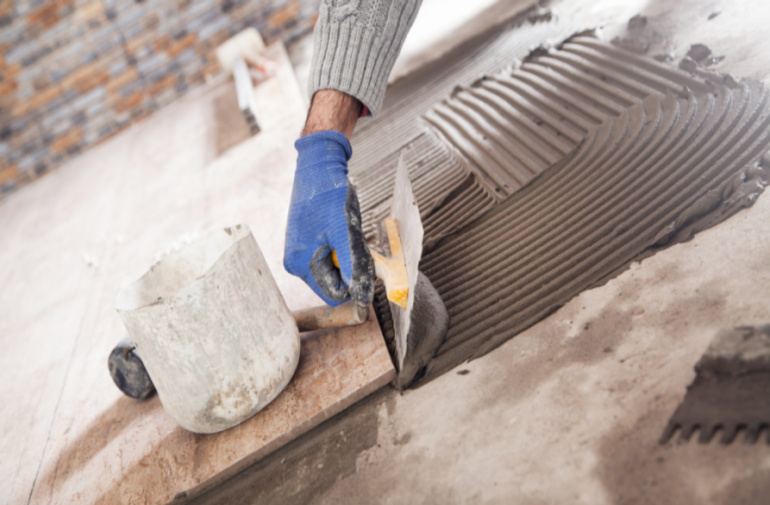 The more time you spend on a tiling project, the more tempting it is to rush things. This is especially true when it comes to the final stage of the process: grouting.

Grout should never be taken lightly or treated as an afterthought. It's the seal that prevents moisture and dirt from getting under your tiles, and if it isn't applied properly, it can shorten the lifespan of your tiles.

Use a grout float to carefully spread the grout into every tile joint. Once you're finished, let the grout dry for at least three hours before cleaning anything up.
Get Some Expert Help and Skip the Risks
Installing tiles is complicated, and it's all too easy for something to go wrong. If you'd rather avoid these common tiling mistakes—as well as any others that might pop up—we can help.

At Downright Tile and Renovation, we have extensive experience installing, repairing, and replacing tiles for a wide variety of projects. Just contact us, and we'll put our specialized skill set to work for you.
;