The Best Types of Flooring for Radiant Heating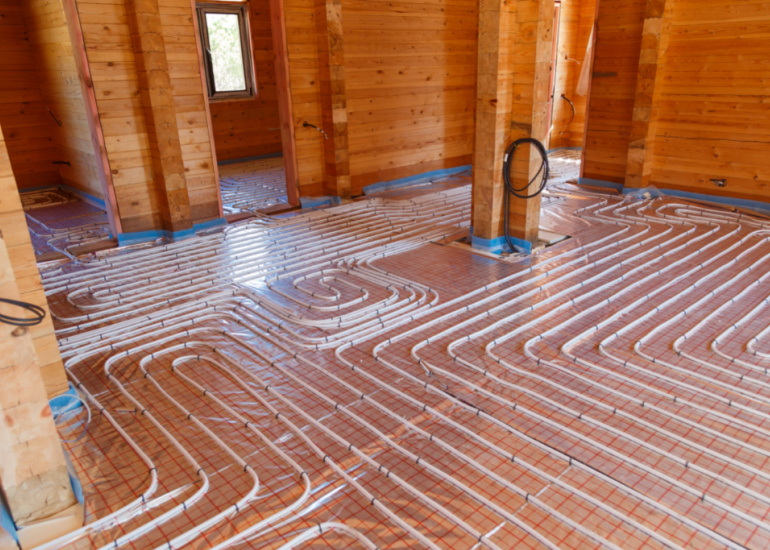 Radiant floor heating can be a remarkably convenient and efficient way to keep your home warm and cozy. However, because of the unique effects of this type of heat, the flooring has to meet certain specifications.
When deciding on the best flooring for radiant heat, you want to look for a material that:
Isn't too thick
Has good thermal conductivity
Not prone to expanding or contracting
Tolerates heat and moisture well
Picking the wrong flooring could decrease the effectiveness of your radiant heating system and even damage your floor. Here are the best types of flooring for radiant heat.
Porcelain and Ceramic Tile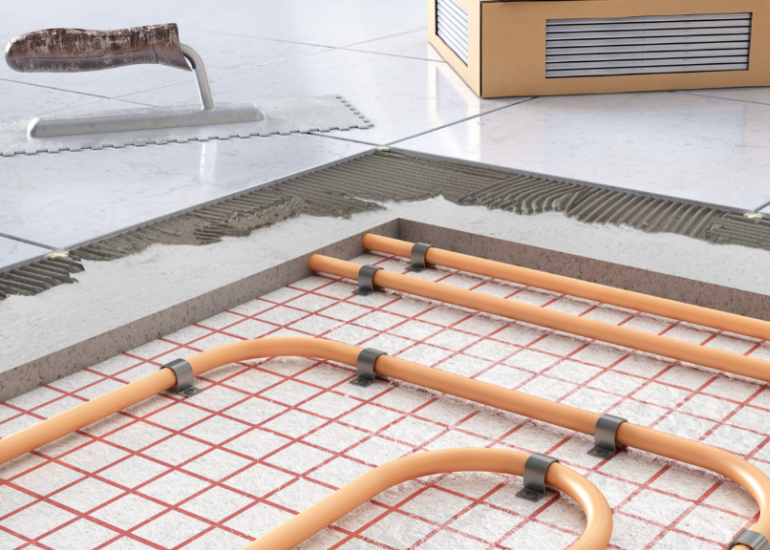 Porcelain and ceramic tile are widely regarded as the best choice for radiant floor heating.

These tiles are thin and conduct heat extremely well. This reduces the energy (and time) needed to warm up a room. Tile will also retain the heat longer than other types of flooring, increasing your efficiency even more.

Then, because the tiles don't contain any organic ingredients, they won't rot or degrade if a hydronic radiant heating system leaks water.

And regardless of whether you have an electric or hydronic system, tile will never expand as the floor warms or contract as it cools. This is important, since expansion and contraction could cause cracking otherwise.

Porcelain and ceramic floors come with other benefits, too, such as their durability, versatility, and easy maintenance.
Natural Stone Tile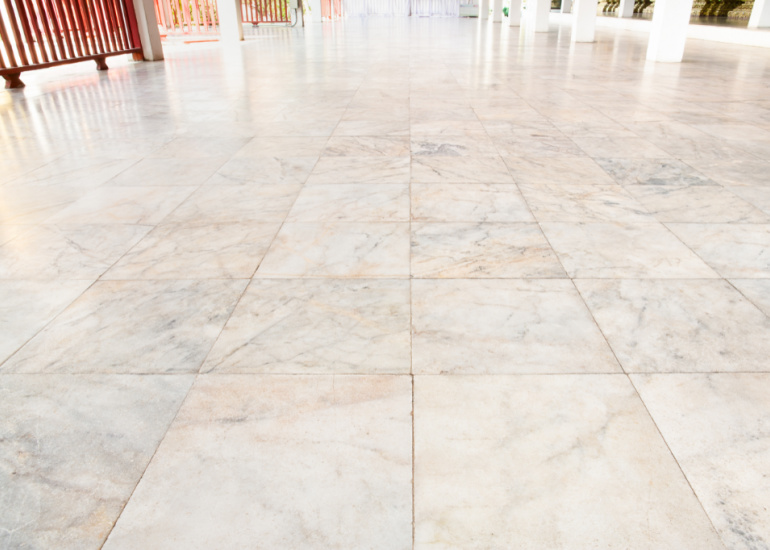 As with porcelain and ceramic, stone tile can withstand the temperature changes of radiant heating without expanding or contracting. In fact, stone tile will retain the heat even longer than other types of tile. Stone can also handle moisture from a hydronic system leak without suffering any damage.

Stone tile conducts heat wonderfully, as well.

You might associate stone floors with cold feet, but with a radiant floor heating system in place, you won't have any problems padding around barefoot in the dead of winter.
Laminate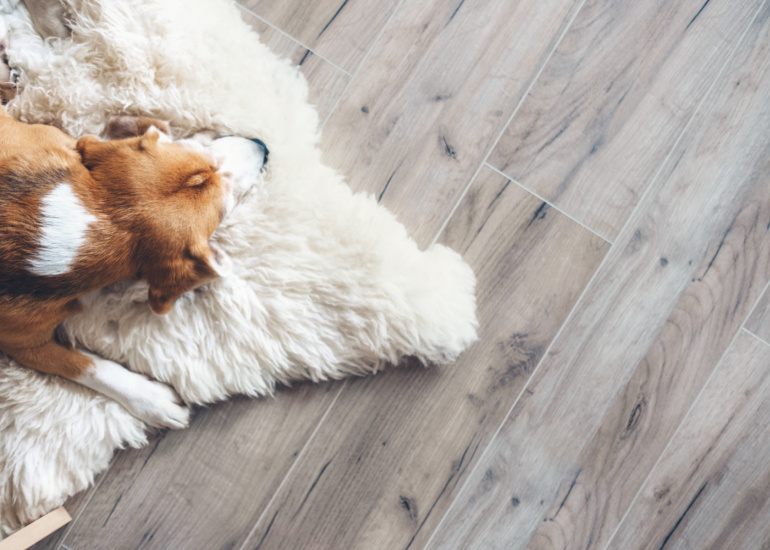 Laminate flooring can mimic the look of hardwood flooring at the fraction of a price. It can also mimic tile or stone. In either case, it's one of the better options for radiant floor heating.

Laminate's thinness is the first obvious advantage—and unlike real hardwood, laminate won't expand or contract due to temperature changes.

However, laminate is vulnerable to moisture. If your radiant heating system is hydronic, a leak could cause permanent damage to the floor.

Plus, most varieties of laminate flooring can only be exposed to a maximum temperature of 80–85 degrees Fahrenheit. This would limit your ability to turn your radiant heating system up too high, whether electric or hydronic.
Luxury Vinyl
Certain types of vinyl can work well with radiant heating, such as sheet vinyl, tile vinyl, and luxury vinyl plank. These will be water-resistant and won't expand or contract.

On the other hand, vinyl is a much better insulator than a conductor, so your vinyl flooring will probably end up working against your radiant heating system. And like laminate, vinyl always has a maximum temperature limit.

So before you start installing any vinyl over your radiant floor heating, make sure to check the manufacturer's specifications, and only choose a type qualified to work with radiant heating.
Engineered Wood
Like vinyl, engineered wood flooring can be a suitable choice for radiant heating. Engineered wood is made with high-quality for a base and a hardwood veneer on top. Because of that plywood base, engineered wood isn't threatened by temperature spikes or drops.

Unfortunately, it's also a poor heat conductor. And if you install a hydronic radiant heating system, a water leak could warp and damage the floor.
Choose the Right Flooring for Your Radiant Heating System
Radiant floor heating is one of the best ways to heat your home, but it's important to pick the right flooring. Any of the options we listed above could serve you well, but most experts agree that the best choice for underfloor heating is ceramic, porcelain, or natural stone tile.

The right tile floor can even increase the resale value of your home.

If you're ready to lay tiles over your radiant floor heating system—or anywhere else—we'd be happy to lend a hand. At Downright Tile and Renovations, we've spent years helping homeowners in the greater Kansas City area with their remodeling projects.

We specialize in installing, repairing, and replacing tiles for a variety of applications, including:
Bathrooms
Floors
Walls
Basements
We even offer in-home custom design services. Just contact us, and we'll come to your house and help you make the right decisions for your unique needs and preferences.

Click here to schedule your free, in-home consultation.
;