CHOOSING THE RIGHT TILE FLOOR FOR YOUR HOME OFFICE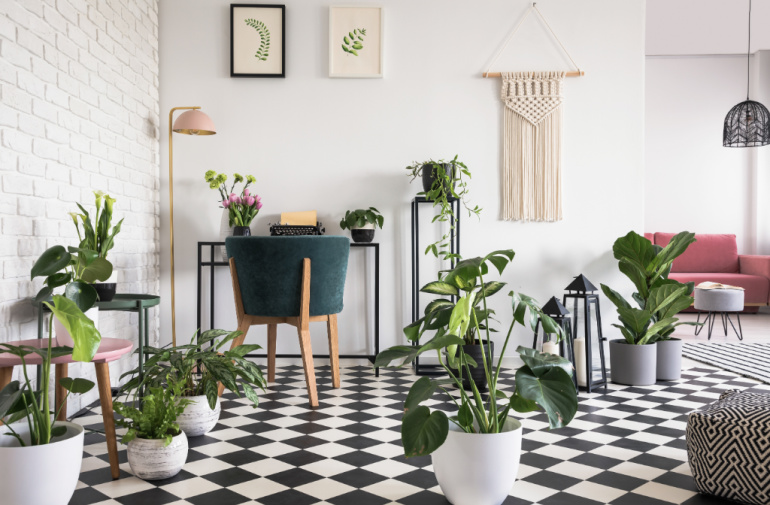 These days, remote work is becoming more and more common. That can make your job a whole lot more convenient, but it also means you'll need a suitable workspace in your home.
One of the fastest ways to upgrade your home office is to install a tile floor. Tile comes in all kinds of patterns, styles, and colors to match any personality or environment. It's also incredibly durable and easy to maintain. Best of all, it creates that classic "office" atmosphere to help you get in the zone and stay productive.
But the almost infinite variety of tiles means you'll have to pick which one is best for your specific needs. Here are some factors you'll need to take into account when choosing the right tile floor for your home office.
Types of Floor Tiles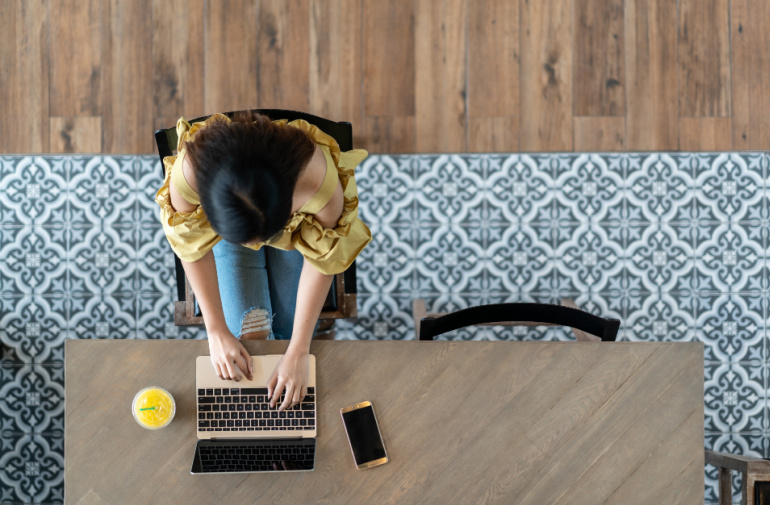 Material
Tiles can be made from several materials, including:
Ceramic

Porcelain

Glass

Marble

Granite

Slate

Travertine
Each one has its benefits and drawbacks. For example, glass tiles are remarkably resistant to stains, but crack and chip more easily than other materials. Granite and marble are much sturdier, but may not be as affordable.
The best material for you will depend on the look you're going for, the budget you have to work with, and how you'll be using the room. That said, the most common choices tend to be porcelain or ceramic.
Color
The tile color should complement the rest of the room, so your walls, ceiling, furniture, and decorations will impact what color works for you.
Some colors can also impact your state of mind. For example, the calming effect of blue tiles could help if you have a high-stress job, while the stimulating nature of red could energize you.
But because your tile floor will be harder to alter than the color of your walls or furniture, you might want to select neutral tones and build the rest of your color scheme around them. In fact, most offices are designed around shades of tan, gray, white, and navy blue.
Style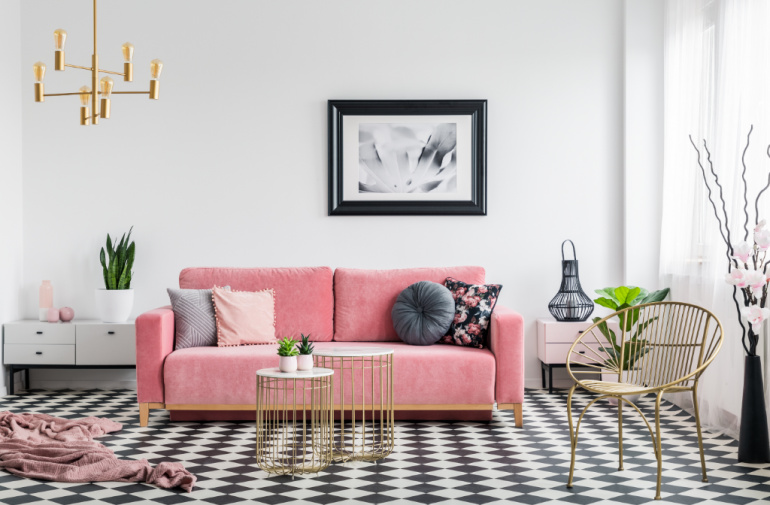 Tiles can look old-fashioned, modern, elegant, or exotic. They can be plain or patterned, and the options for a pattern are seemingly limitless. Tile is a very practical flooring option, but that doesn't mean it can't be beautiful, stylish, or cool.
As with color, you'll want tiles that fit with the rest of your décor. A contemporary home office usually looks good with more modern tile styles. On the other hand, an old-school office will be better served by the classic look of marble or polished porcelain.
Figure out what "feel" you're going for, and find the tiles that complement it best.
Abrasion Resistance
"Abrasion resistance" is a measure of how well the tiles will handle grit, sand, and friction without getting scratched or worn down. Porcelain and unglazed ceramic, for example, generally have a high resistance to abrasion. Glazed ceramic and glass tiles have a much lower resistance.

If your home office will have lots of traffic, consider opting for tiles with a higher abrasion resistance rating.

Pro Tip: Regardless of which tiles you choose, a rug or mat will probably be your best friend. Rolling office chairs can scratch up any type of flooring.
Heated or Unheated Floors?
Heated floors are always a treat. Whether you prefer to wear slips or pad around barefoot, a heated floor will keep your feet nice and toasty. And while most floor tiles are suited for underfloor heating, not all are equally efficient.

If you're going to heat the floor of your home office, make sure you use tiles and adhesive that won't fight against your heating system.
Spruce Up Your Home Office with a Stylish Tile Floor
The right tile floor will make your home office look great. Plus, it's one of the most practical flooring options out there. It's durable, simple to clean, and easy to maintain. And with so many options to choose from, there's bound to be a style that works for you.

If you'd like a little help picking the right tiles for your home office, we can help. The Downright Tile and Renovations team has extensive experience designing, installing, and repairing tile floors in the Kansas City area.

Contact us, and we'll help you get exactly what you need.

;