How to Clean Porcelain and Ceramic Tiles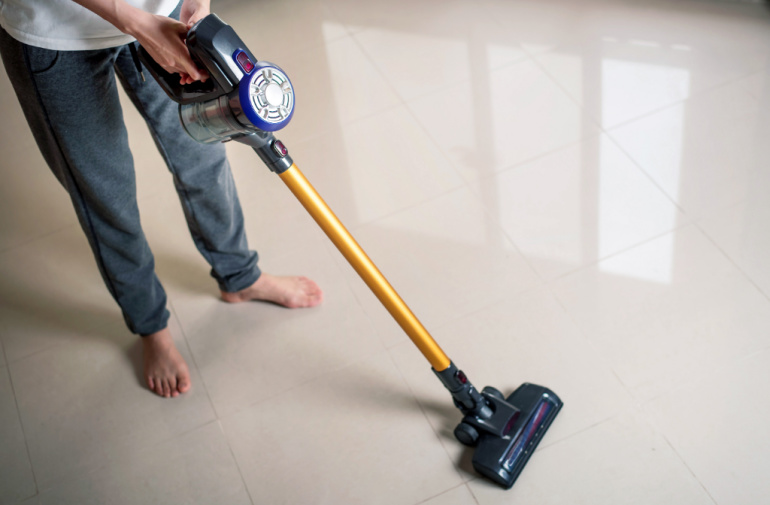 One of the primary benefits of porcelain and ceramic tiles is how easy they are to clean. Compared to other materials used for floors, walls, and countertops, maintaining tiles is a breeze. All it usually takes is some water and a mop or rag. Best of all, when taken care of properly, a tiled surface can last a lifetime.

Here's what you need to know to keep your porcelain and ceramic tiles spotless and beautiful.
How Often Should I Clean Tiles?
Different tiled surfaces will need to be cleaned more or less often than others, depending on how they're used. If it's a floor that you walk on or a countertop you use for preparing food, you'll need to clean it more frequently than you would a shower wall.

However, we recommend being consistent in cleaning tiled surfaces on a weekly or monthly basis. Building that habit will make for a nicer environment and help preserve the tiles and grout.
How to Clean Porcelain and Ceramic Tiles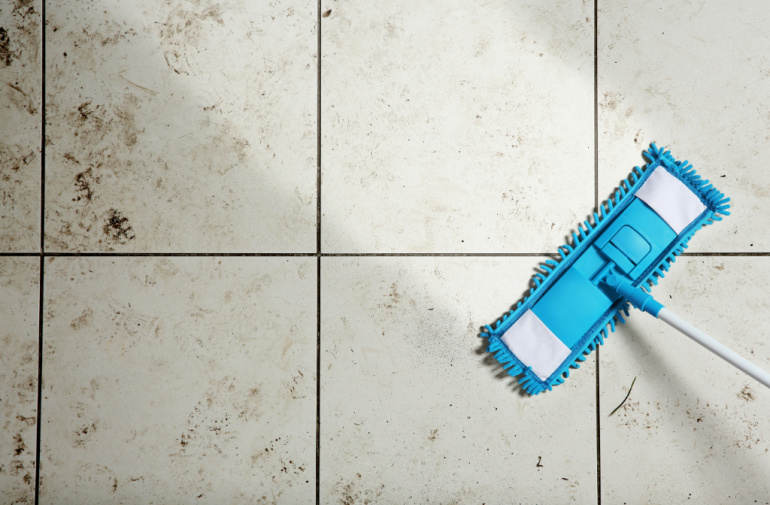 For a regular, light cleaning, just follow these simple steps:
Clear away any dust, crumbs, dirt, or other debris that's collected since your last cleaning. This might mean sweeping the floor or using a dry cloth to brush off your countertop or backsplash. (Never use steel wool or any other abrasive scrubber.)
Clean the surface with water. That's right, just water. More often than not, water is enough to keep tiles in pristine shape. Just mop the floor or wipe other surfaces down with a wet rag. (Note: If you're mopping a floor, use a flat mop rather than a sponge mop to avoid pressing dirty water into the grout lines.)
Let the area air-dry—or dry it yourself with a cloth.
That's it! In most cases, it really is that simple.

If you have textured tiles (e.g., with grooves or ridges), you can follow the same process with just a couple of added steps:
Sweep or brush in multiple directions to dislodge anything caught in the texture.
Do the same when you mop, wipe, or scrub with water.
How to Deep Clean Porcelain and Ceramic Tiles
Sometimes bigger messes happen, and it takes a little extra effort to get things back in order. When the time comes for a deep clean, water may not be enough. It's time to call in some backup.

The best cleaners for tiles and grout are those that are made specifically for that purpose. If you find one you like, great! If not, other cleaning products will work. Look for a mild alkaline soap or pH-neutral cleaner, such as Mr. Clean or Spic and Span.

Steer clear of any wax- or oil-based products, though, as they leave a residue that attracts dirt and other debris.
How to Clean Grout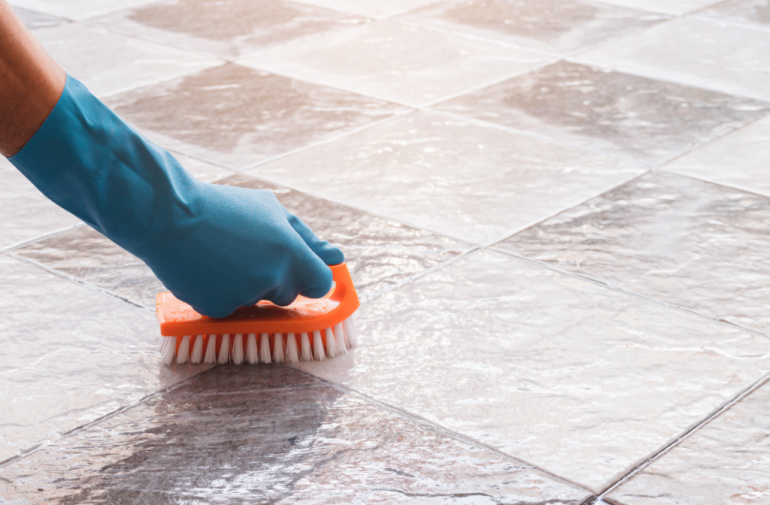 The grout will be getting a brief wash every time you clean the tiles, but it's a good idea to focus on the grout in particular every so often—especially if you notice any stains.

Once again, the best cleaning product will be designed for tiles and grouts, but Spic and Span or Mr. Clean will do. Apply the cleaner to the grout and scrub the area with a grout brush. (A toothbrush will work too.)

Then, rinse it off and vacuum the water away with a wet-dry vacuum. If you don't have a wet-dry vacuum, just dry the area thoroughly with a towel or other cloth.
A Clean Home Is a Happy Home
Not many people love to clean. Fortunately, porcelain and ceramic tiles are among the easiest materials to keep in good order. By following these easy steps, you can give yourself a tidy and hygienic kitchen, bathroom, and home.

If you need any help installing or repairing tiles in your home, just let us know. At Downright Tile and Renovations, we've dedicated ourselves to mastering the art of tiling. From design to installation to maintenance, we're your one-stop shop for all things tile.
;